Piano Instructors
---
Piano Lessons in Cherry Hill, Marlton, Voorhees & Haddonfield, NJ.
Laura C.
Piano Shortcuts, Traditional Piano, Vocal & Guitar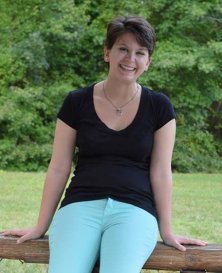 Laura is a graduate of Temple University's established Boyer College of Music and Dance. Her musical career began at the age of seven when she asked her parents to sign her up for piano lessons, as well as the youth choir at her church.

From there, not only did she begin guitar lessons at the age of twelve after receiving a guitar as a birthday present, but she developed an interest in musical theater.
During high school, Laura became the accompanist for the main stage plays and was a participant in numerous talent shows, all on piano.
She went on to graduate from Temple University with a Bachelor's degree in Music Education, Classical Voice concentration.
While at Temple, Laura was the music director for Singchronize, Temple's all-female a-capella group,  and started giving piano lessons on the weekends.
Even though she classifies herself mainly as a vocalist, Laura's first love will always be the piano. When she's not playing any of her instruments, she can be seen reading, watching cooking shows, dancing, and arranging songs for her old A-Capella group.
Laura offers

 the Piano Shortcuts method for busy teens and adults who don't have the time for traditional piano lessons, and also offers a simplified version of the Piano Shortcuts method for students ages 5 to 7.
We are very pleased to announce that Laura has opened her schedule to include vocal lessons

as well

!
Now Featuring....In-Home singing lessons for all ages from beginners to advanced students!
Call (856) 662-6855 today if you'd like more information about Laura's availability.
---
Nanci W.
Piano Instructor

Nanci has been providing private piano lessons to students of all age and skill levels for over 20 years.
She is highly organized in her approach to teaching and offers instruction in classical and popular music.

With a solid, diversified background in music, Nanci focuses on the basics, incorporating scales, Hanon for finger technique, sightreading, music theory and history.

She shares her creativity in the form of song and dance. Nanci has developed a music enrichment program emphasizing all aspects of music for young children.
Nanci also plays guitar and sings, and has provided hundreds of children the knowledge of musical elements that initiate creativity and form a strong interest in orchestral instruments and classical composers and their music.

Call (856) 662-6855 today if you'd like more information about Nanci's availability.

---
Guy Faux
Piano Instructor/School Director/Developer of Piano Shortcuts
After 13 years of classical piano lessons and 4 years of college as a music composition major, Guy began performing in night clubs throughout New Jersey and Pennsylvania.

He began giving private lessons in the early '90s and in 2003 started the Pop Piano Workshops, giving piano workshops and 1-day clinics in high schools, universities and community colleges.
In 2007 he returned to private teaching and opened the Cherry Hill Academy of Piano & Guitar.

Guy is a firm believer in the Piano Adventures Series for students ages 5 to 7, and Piano Shortcuts for students 8-years-old and up.


Piano Adventures consists of 4 core books at each level. The Lesson Book, Theory Book, Technique & Artistry, and the Performance Book.


"I have started students as young as 5-years-old with the Piano Shortcuts Method, although it's somewhat scaled back. I start younger students with 2-note chords instead of 3-note chords, and give them a little more time before I introduce popular songs. At that age, it's rare that they are even listening to pop songs on the radio."
In the Piano Adventures Series, the Lesson Book introduces and applies new musical concepts. The Theory Book provides written work, sight reading and ear training and reinforces the concepts taught in the Lesson Book.

The Piano Adventure method offers a solid foundation for any piano student, no matter what their musical goals, age or skill level.

In addition to the Lesson and Theory books, the Technique & Artistry Book builds a technical foundation for artistic playing, and the Performance Book offers additional outstanding repertoire for recitals, festivals or just your own personal enjoyment.

Call (856) 662-6855 today if you'd like more information about Guy's availability.
Connect with us on Facebook for regular updates on practice tips, performance tips and much, much more!

Piano Teachers in Cherry Hill, Marlton, Voorhees & Haddonfield, NJ.

In-Home Piano Lessons & Guitar Lessons 
Proudly Serving: Cherry Hill, Marlton, Evesham Township, Haddonfield and Voorhees, New Jersey 

Phone: (856) 662-6855
Hours: Monday to Friday 10:00 a.m. to 8:00 p.m.
Saturday 12:00 p.m. to 3:00 p.m.
Closed on the following National Holidays:
* New Years Day * Memorial Day * Independence Day
* Labor Day * Thanksgiving * Christmas

Remember To Bookmark Our Site!
Follow Us On Social Media