How to Succeed at Piano!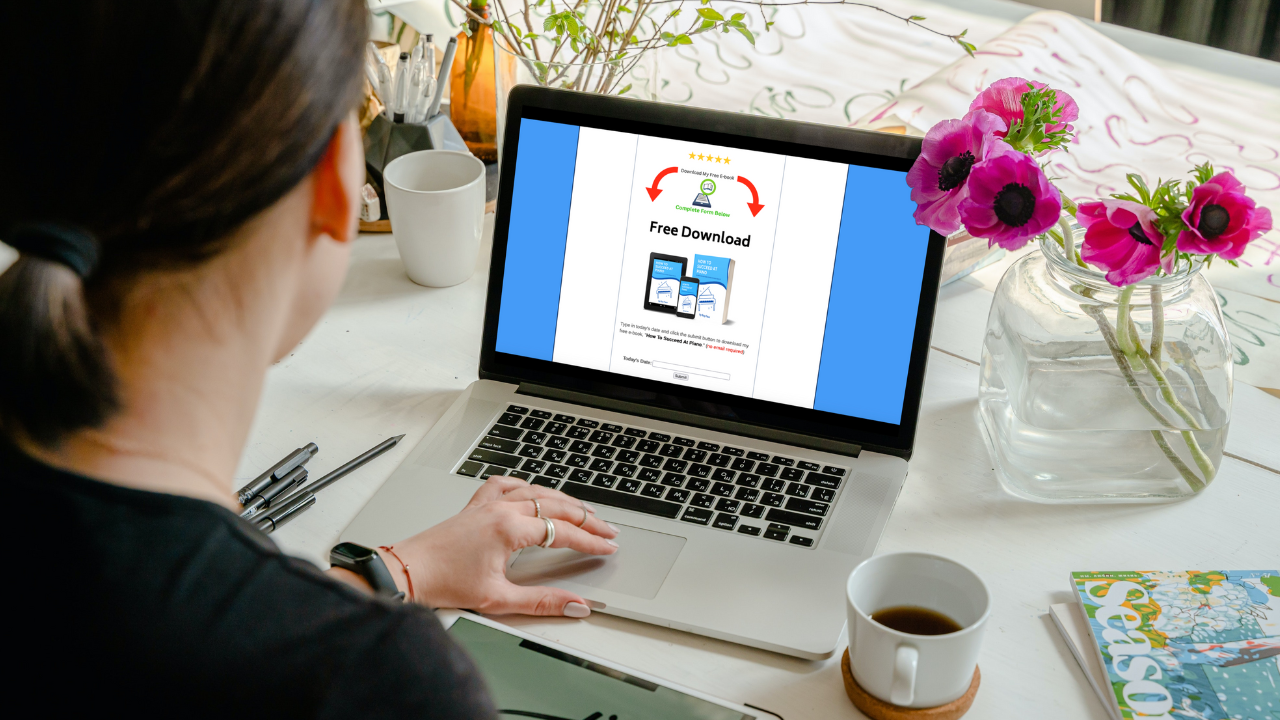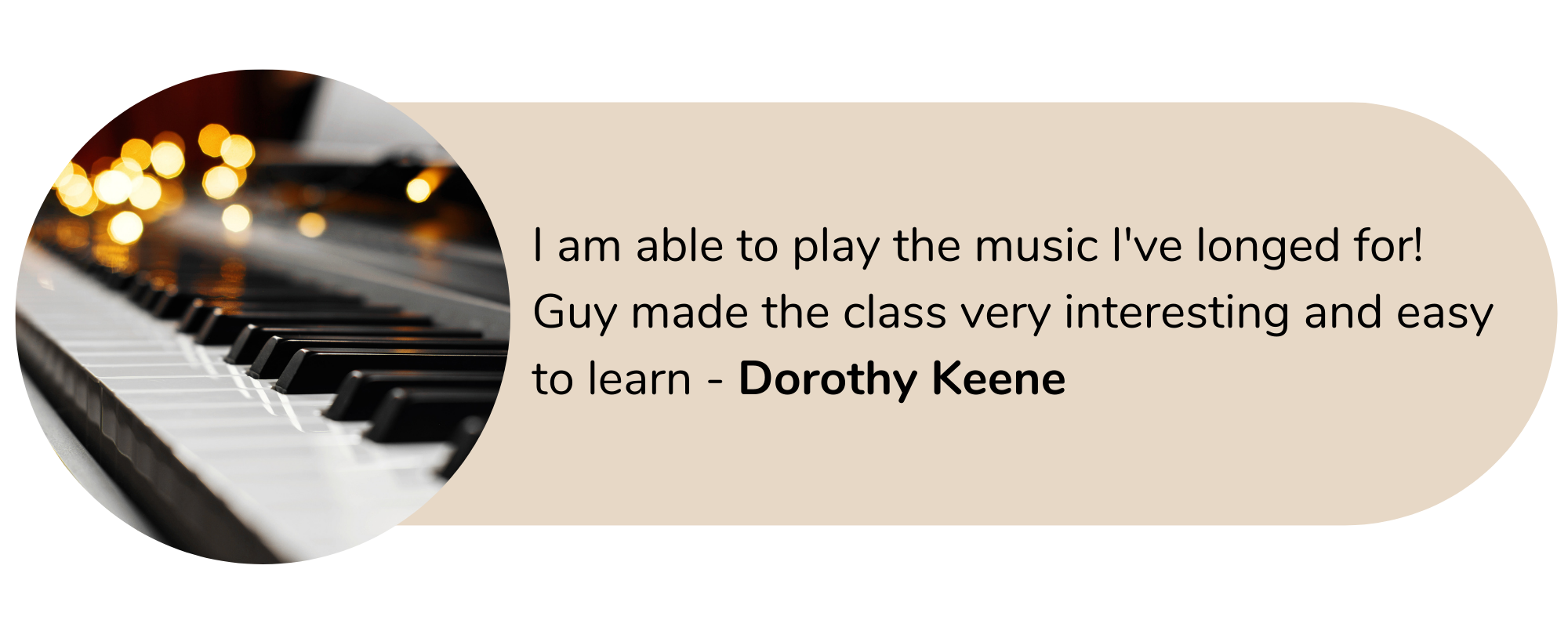 You can spend 5 years learning how to read traditional sheet music, similar to the sample below, or....


You can download my free e-book and learn how to create your own interactive sheet music like the sample shown directly below - and be playing your favorite songs in a matter of months!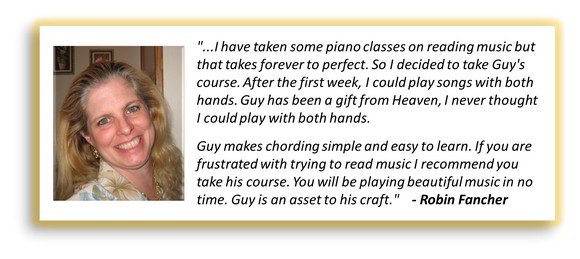 The two links below will take you to my sample piano recordings.

These are very simple piano arrangements using basic chords and melody lines

-- but they don't sound simple!
Most adult students can learn these techniques in just 4 months if they are willing to follow my 5-minute daily practice routine and my 1-minute practice technique - all of which I introduce in my e-book.
Type in today's date in the form below to download my Free E-book! (no email required)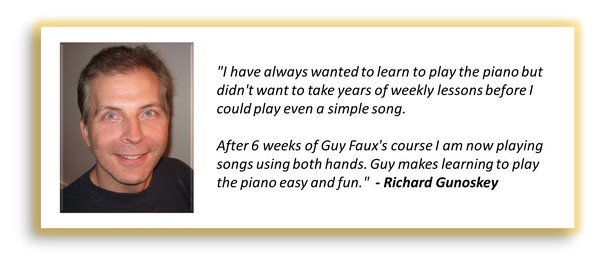 Free Download

Type in today's date and click the submit button to download my free e-book, "How To Succeed At Piano." (no email required)