About Us
In-Home Piano & Guitar Lessons, Cherry Hill, NJ & Vicinity.
Just Complete the Form Below.


Click Screen To Play Video
Seeing a need for a concentrated focus on piano and guitar instruction, in 2007 Guy Faux started the Cherry Hill Academy of Piano & Guitar.
"There were plenty of national teacher referral sites on the web offering lessons on every instrument, but nothing that focused on two of the most popular instruments," said Faux.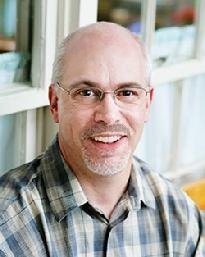 Faux wanted to accomplish two things by starting the Cherry Hill Academy: First, build a music school that focused exclusively on piano and guitar, allowing him to attract the best teachers in the area, and second, give parents a much needed break by having a professional staff of university-trained instructors that were willing to travel directly to students homes - and for the past 8 years the Cherry Hill Academy has consistently done just that.

"I wasn't concerned with the size of the school or the number of teachers on staff," adds Faux, "I just wanted to provide the residents of Cherry Hill and the surrounding area with the highest quality of instruction on piano and guitar."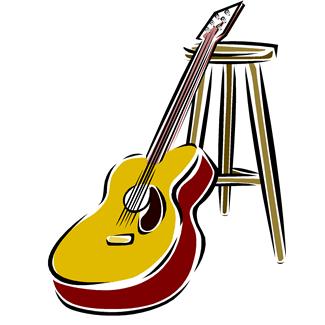 The Guitar Staff
Between Chris Peary and Cale Hoeflicker, the Cherry Hill Academy of Piano & Guitar is able to offer instruction in everything from classical guitar, rock, jazz, and rhythm & blues.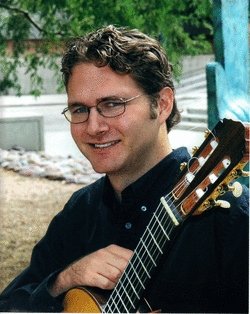 Cale Hoeflicker joined the staff in the summer of 2014 and has quickly become the go to guy. With his extensive classical background, Cale can teach any style of guitar and has built a solid reputation of reliability, professionalism and patience.
He has taught in colleges, community schools, and public schools. In every situation, he makes it a priority to help students learn whatever style of music they may be interested in.
"Even in the early stages of instruction, there is always a way to link concepts and skills from the lessons to a song the student already likes.  It takes a lot of practice to gain proficiency, but it can be a lot of fun to practice if you like the music you're playing."
Cale works to help students set their own goals and chart a course to success. He has done extensive research on a variety of instructional materials and will help each student choose a method that best suits him or her. 
Chris Peary has been with the school almost from the very beginning. From the history of the guitar to each era of music, Chris' knowledge and expertise goes beyond expectations. His dedication to his students and reliability has made him one of the most sought after guitar teachers in the area!

Click Here to visit our guitar teachers page to learn more!

The Piano Staff
We are truly fortunate to have four of the best piano teachers in the area!

Nanci Wright

has been with the Cherry Hill Academy for over six years and has over 20 years of teaching experience in all styles of music!



Laura Carione

is one of the most impressive teachers we've ever had on staff. Her love of music goes beyond just piano, as she is a highly qualified vocal instructor.



Guy Faux

  - Even though Guy is the school director of the Cherry Hill Academy and creator of Piano Shortcuts, he is still one of the busiest teachers on staff.



Chris Peary

is not just good at the guitar! Our multi-talented instructor also teaches piano!

Click Here to visit our piano teachers page to learn more!

Piano & Guitar Lessons




Cherry Hill,

Cinnaminson, Delran,

Haddonfield, Maple Shade, Marlton, Merchantville, Moorestown, Voorhees, NJ.


Music Lessons In Your Home




Also Offering

Online

Lessons!



---
1 FREE Lesson Every 90 Days!
Call: (856) 662-6855

Lesson Time Slots
Mon - Fri: 1:00 pm - 8:00 pm

Hours
Mon - Fri: 10:00 am - 8:00 pm
Saturday: 12:00 pm - 3:00 pm