Call: (856)662-6855
Lesson Tuition

Piano & Guitar Lessons in Cherry Hill, Cinnaminson, Merchantville,
Marlton, Moorestown, NJ.

Regular Monthly Tuition
$32 per 30-minute lesson - $128 per month

You will be billed $128 for 4 lessons at the beginning of each month, even when you receive 5 lessons in a month. Months with 5 lessons occur once every 3 months, or 4 times a year - giving you four free lessons per year.
We treat these 4 free lessons as advance makeup lessons should you miss any lessons throughout the year.

Enrollment is on a month by month basis. If a student plans to discontinue lessons, they must finish out the current month.

Lesson Times

Lessons can be scheduled any time from 3 to 9 p.m., Monday through Friday. Weekend lessons are available from 3 to 6 pm on a limited basis. Call for availability: (856) 662-6855.


Free Summer Recital

Every June we offer our students the opportunity to perform in our yearly piano and guitar recitals. Both of these events are open to the entire family free of charge.

Payment Method

For convenience, lessons are paid monthly using our automatic payment plan. Automatic payments are billed through Visa, MasterCard, Discover or American Express on the 2nd of each month. Lessons beginning in the middle of the month will be prorated at $32 per lesson.


For more information about our Easy-Pay Program, 
Call: (856) 662-6855

Connect with us on Facebook for regular updates on practice tips, performance tips and much, much more!

Offering quality music lessons in: Piano • Guitar • Voice
1 FREE Lesson Every 13 Weeks!
Call: (856) 662-6855

Hours
Mon - Fri: 10:00 am - 8:00 pm
Saturday: 12:00 pm - 3:00 pm


Serving: Cherry Hill, Cinnaminson, Maple Shade, Merchantville, Moorestown, Marlton,
Voorhees, NJ & Vicinity.

Follow Us On Social Media
Now Offering In-Home Voice Lessons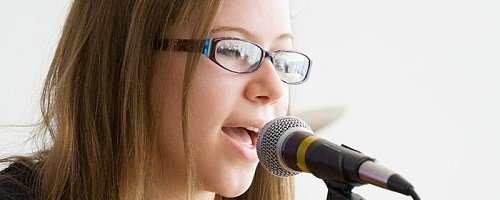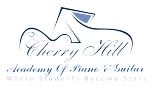 Student Testimonials

My daughter has been taking guitar lessons with Chris for the past five years and he has been nothing short of a wonderful teacher. Chris has a wealth of knowledge of music and easily imparts that information and skill to his students. When it came time to buy a new guitar, Chris met us at the guitar store and literally stayed with us for HOURS helping Rebecca to decide which guitar was best. His laid back personality and patience has made Rebecca's experience with guitar lessons to be extremely positive and has helped to shape her love of music. - Suzie Mindel
---
I met Guy at the Cherry Hill Academy after having stagnated through multiple piano teachers over a course of many years. Through innovative techniques , Guy was able to provide me with a new perspective, allowing me to visualize the piano in a new manner. I strongly endorse Guy and the Cherry Hill Academy. I have stayed with them for the last three years and intend to continue for many more. - Scott Modena

---
Piano & Guitar Lessons in Cherry Hill, Haddonfield, Marlton & Voorhees, NJ.

Learning Guitar

"Even in the early stages of instruction, there is always a way to link concepts and skills from the lessons to a song the student already likes.  It takes a lot of practice to gain proficiency, but it can be a lot of fun to practice if you like the music you're playing." Cale Hoeflicker