Piano Lessons




Cherry Hill,

Cinnaminson,

Delran,

Haddonfield, Marlton, Merchantville, Voorhees, NJ.


Music Lessons In Your Home


Now Offering Online Lessons!


Available Lesson Time Slots
Mon - Fri: 1:00 pm - 8:00 pm
(856) 662-6855
All age and skill levels.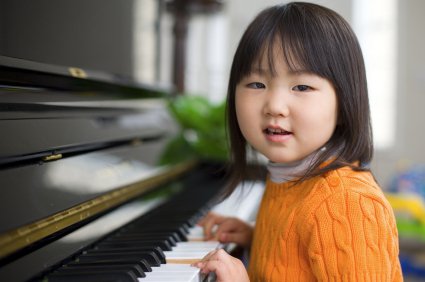 PIANO LESSONS
(ages 5 and up)

Our piano teachers have warm personalities and enjoy sharing their love for the piano with you.
They can teach a variety of styles from classical to popular music. Whether you want to learn Bach or Alicia Keys, our teachers are happy to help you become the pianist you want to be!

What Will I Learn In My Piano Lessons?

Piano Adventures - Primer Lesson Book
Introduction to the keyboard, note values, and the grand staff. Students play in C 5-finger scale patterns, develop recognition of steps and skips, and learn letter names independent of finger number.
Musicianship is built through the use of dynamics and coloristic experimentation with the pedal. The book is organized into units which represent the major concepts and skills. As new units are introduced, earlier concepts and skills are constantly reviewed.
Level 1 Lesson Book - Piano Adventures
Level 1 introduces all the notes of the grand staff, elementary chord playing, and the concept of tonic and dominant notes.
Students play in varied positions, reinforcing reading skills and recognizing intervals through the 5th.
Musicianship is built with the introduction of legato and staccato touches. This level continues the interval orientation to reading across the full range of the Grand Staff. The 5-finger approach is presented here in a fresh, musically appealing way.
Level 2A Lesson Book - Piano Adventures
Level 2A opens with a Note Reading Guide and an introduction to eighth note rhythm patterns. Students work with 5-finger transposition, functional harmony, and musical phrases.
Exploration of C, G, D and A major and minor 5-finger positions builds on intervallic reading skills that were introduced in the earlier level.
Appealing repertoire reinforces key concepts and encourages students to explore musical expression through varied dynamics and tempos. Selections include well-known classics from the great composers and original compositions.
Additional Lesson Books
Additional Piano Adventures Lesson Books include Level's 2B, 3A, 3B, 4 and 5. We also offer Accelerated Piano Adventures for the Older Beginner and Adult Piano Adventures All-in-One Piano Course Book 1.
Our piano teachers also offer piano instruction from the Alfred's Piano Library of lesson books.

Do I Need A Piano To Get Started?

Having a full sized baby grand or upright piano looks great and can be a wonderful investment, however a simple full size electronic keyboard will suffice.

The main size is the standard full scale keyboard, 88 Keys (36 black keys and 52 white keys).

These are normally weighted or semi-weighted keys, which feel like a real piano.

The smallest keyboard to purchase must have at least 61 keys (25 black keys and 36 white keys). Anything smaller would be considered a toy.
These keyboards have a lighter touch and are fine for starting the wonderful journey of learning piano!

As you'll discover, there are other sizes in between the 88 and 61 keys, and that's fine too.
FREQUENTLY ASKED QUESTIONS
WHAT DO YOU LEARN IN YOUR MUSIC LESSONS?

That question is often asked by prospective students. Our teachers make it a priority to get to know you on a personal level and to become familiar with your personal musical needs and goals. We do not treat every student the same in terms of what and how we teach.

A seven year old having their first guitar lesson will have very different needs than a fifty seven year old taking up piano for the 2nd time after having had lessons as a child.

The main reason to choose the Cherry Hill Academy of Piano & Guitar as your music lesson provider, is that we are sensitive to the fact that every student is an individual.

If you enroll here for lessons, we will work with you to make a plan that will fit your needs and musical preferences. At the first lesson your teacher will ask you about your favorite type of music, and set goals to help accomplish whatever musical aspirations you have for yourself or your child.

WHAT STYLES OF MUSIC DO YOU TEACH?

We teach all styles from rock, pop, jazz, country, blues and classical.

ARE YOUR INSTRUCTORS QUALIFIED?

In addition to their teaching credentials, our teachers have warm personalities, are extremely friendly and strive to get to know each student and their parents on a personal level.

Piano Teachers in Cherry Hill, Cinnaminson, Marlton, Pennsauken, NJ.

IN-HOME RATES

$35.00 per 30-minute private lesson held once a week.

You will receive 1 free lesson every quarter, or 4 free lessons per year for all year 'round students.

Piano & Guitar Lessons




Cherry Hill,

Cinnaminson, Delran,

Haddonfield, Maple Shade, Marlton, Merchantville, Moorestown, Voorhees, NJ.


Music Lessons In Your Home




Also Offering

Online

Lessons!



---
1 FREE Lesson Every 90 Days!
Call: (856) 662-6855

Lesson Time Slots
Mon - Fri: 1:00 pm - 8:00 pm

Hours
Mon - Fri: 10:00 am - 8:00 pm
Saturday: 12:00 pm - 3:00 pm