Get Your FREE 16 Page Primer

Your son has been taking piano lessons for two years now and he's doing okay, but you know deep down in your heart that he can be doing so much better.

You know that he should be Excelling, but for some unknown reason he's just poking along.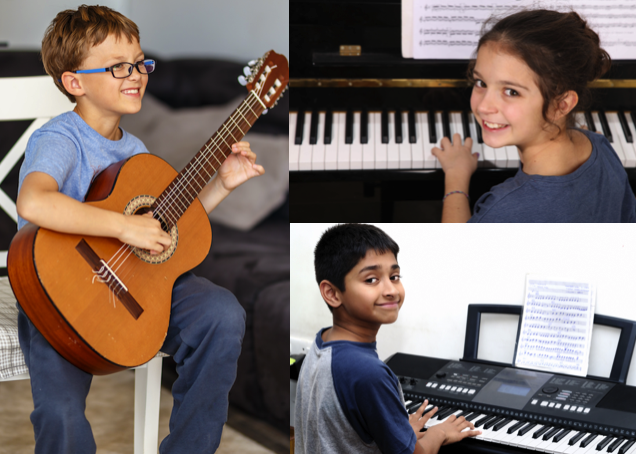 Or maybe, you're daughter has been bugging you to sign her up for guitar lessons, but you don't have the slightest idea of how to find her a good teacher.
And to make things even more confusing, every music school in your area claims to have the best teachers, the best teaching methods, the best facilities and the best rates around.
But how do you really know what school is the best fit for your son or daughter?

If you're preparing to sign up for music lessons — or you already have a family member enrolled in lessons and they're not doing as well as you had hoped or expected, then it's time to learn the Music Lesson Success Secrets!

Before you invest your hard-earned money each month into your child's music education, shouldn't you get all of the information to help them not only do well — but to EXCEL Beyond Their Wildest Imaginations!

Get your FREE copy of our 16 page primer titled, "How Any Student Can EXCEL In Music!

Piano & Guitar Lessons




Cherry Hill,

Cinnaminson, Delran,

Haddonfield, Maple Shade, Marlton, Merchantville, Moorestown, Voorhees, NJ.


Music Lessons In Your Home


Now Offering

Online

Lessons!

1 FREE Lesson Every 90 Days!
Call: (856) 662-6855

Lesson Time Slots
Mon - Fri: 1:00 pm - 8:00 pm

Hours
Mon - Fri: 10:00 am - 8:00 pm
Saturday: 12:00 pm - 3:00 pm


Follow Us On Social Media