Piano Lessons

Piano Lessons in Cinnaminson, Pennsauken, Merchantville & Maple Shade, NJ.
Weekend Lessons Available
Saturday: 3:00 to 6:00 pm
Sunday: 3:00 to 6:00 pm

Chord Style Piano Lessons In Your Home!
Call Today: (856) 662-6855

"If you want to understand how music works and experience the highest level of enjoyment from playing the piano, then you need to learn chords!"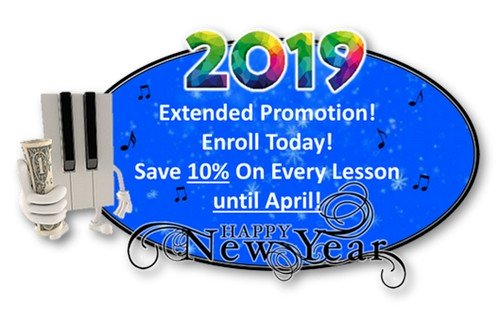 Call: (856) 662-6855

Helping Students Enjoy Piano Lessons!

Mozart or Adele? Beethoven or Billy Joel? Bach or Bruno Mars?

Students will choose a contemporary musical artist over a classical composer 99% of the time, which is why I teach chord style piano.
Chord Style Piano is geared toward pop and rock music, it's easier to understand and learn, and it's fun!

Motivating Students To Stick With It.

If you make music education fun, students will stick with it.
I've never heard of anyone quitting video games. Probably because video games are a lot of fun to play and people usually don't discontinue activities that are fun. My main goal as a piano teacher is to help students enjoy music!
The majority of my students have been studying piano with me for over 6 years. My students stick with it because the method that I teach, Chord Style Piano, allows them to begin playing their favorite songs almost from day one!
When students get to play songs that they like and listen to on a regular basis, you don't have to force them to practice

Chord Style Piano Video Demonstration
If your son or daughter is currently taking traditional piano lessons and you know they're close to throwing in the towel, then it's time to give Chord Style Piano some serious consideration.
Most piano teachers do not offer chord style piano lessons. One reason is because there aren't a whole lot of method books on the subject.
However, I've spent the last 17 years developing straightforward teaching techniques to help students learn this extremely enjoyable way of playing the piano.
When you combine chord style piano with teaching students their favorite songs, you have the perfect recipe for success!
Helping Students Enjoy Practice Time!

When I was a kid, my piano teacher told me at my first lesson that I would need to invest 45 minutes to an hour every day into practicing if I wanted to learn how to read sheet music fluently.

The good news: is that students can learn the basics of Chord Style Piano in just 10 to 15 minutes of daily practice and still see noticeable results. When you combine chord style piano, with teaching students their favorite songs, you have the perfect recipe for success!
Instructor: Guy Faux

Guy teaches Chord Style Piano full time, 7 days a week.




Several weekday and weekend openings are still available.
If you'd like to learn more about Guy Faux' availability
and his approach to chord style piano lessons,
please call: (856) 662-6855.
Piano Lessons
Proudly Serving: Pennsauken, Cinnaminson, Merchantville and
Maple Shade, NJ. 

Phone: (856) 662-6855
Hours: Monday to Friday 2:00 p.m. to 9:00 p.m.
Saturday 1:00 p.m. to 6:00 p.m.
Closed on the following National Holidays: 
* New Years Day * Memorial Day * Independence Day 
* Labor Day * Thanksgiving * Christmas

Remember To Bookmark Our Site!