Accelerated Piano
---
Piano Lessons in Delran, Cinnaminson & Moorestown, NJ.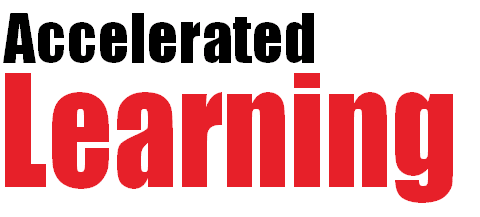 In addition to traditional lessons, Guy also offers Accelerated Piano, also known as: Chord Style Piano for Busy Teens & Adults.
Chord-Style Piano is the perfect method for students who don't have the time for traditional piano lessons and have limited time to devote to daily practice. 
In just 10 minutes a day, students can learn how to play their favorite songs without years of weekly lessons. Most students can learn the basics in a matter of months. 

Ages 13 and up

.
This method has also been taught on PBS television titled, "Piano In a Flash" by Scott Houston.
Amazing Piano Performance by 9-Year-Old
In the video below, 9-year-old Christopher T. is playing "Changes" by David Bowie. Christopher would be years away from playing this song if he was taking traditional piano lessons.
However, with the accelerated piano method, (chord-style piano), he is able to learn songs using a combination of 

Chords

, 

EZ Read Sheet Music

 and just a few 

Play By Ear

 techniques

.
You'll notice in the video that he rarely looks up at the sheet music. When you learn songs mostly by ear, as Christopher does, sheet music is merely a helpful reminder if you forget a chord or melody note here and there.
I've included my version of "Changes" in the video samples below Christopher's video. The two performances are almost identical, which is one of the main benefits of learning how to play piano by ear!
Other Sample Chord-Style
Piano Arrangements
Call (856) 662-6855 today if you'd like more information about Guy's availability.

Guy Faux
Piano Instructor/School Director
For younger students, ages 5 to 12, Guy is a firm believer in the Piano Adventure Series. The method consists of 4 core books at each level. The Lesson Book, Theory Book, Technique & Artistry, and the Performance Book.

In the Piano Adventures Series, the Lesson Book introduces and applies new musical concepts. The Theory Book provides written work, sight reading and ear training. It reinforces the concepts taught in the Lesson Book.

The Piano Adventure method offers a solid foundation for any piano student, no matter what their musical goals, age or skill level.

In addition to the Lesson and Theory books, the Technique & Artistry Book builds a technical foundation for artistic playing, and the Performance Book offers additional outstanding repertoire for recitals, festivals or just your own personal enjoyment.

Connect with us on Facebook for regular updates on practice tips, performance tips and much, much more!

In-Home Piano Lessons & Guitar Lessons 
Proudly Serving: Delran, Cinnaminson & Moorestown, NJ. 

Phone: (856) 662-6855
Hours: Monday to Friday 2:00 p.m. to 9:00 p.m.
Saturday 1:00 p.m. to 6:00 p.m.
Closed on the following National Holidays: 
* New Years Day * Memorial Day * Independence Day 
* Labor Day * Thanksgiving * Christmas

Remember To Bookmark Our Site!
Follow Us On Social Media