Chores vs. Piano Practice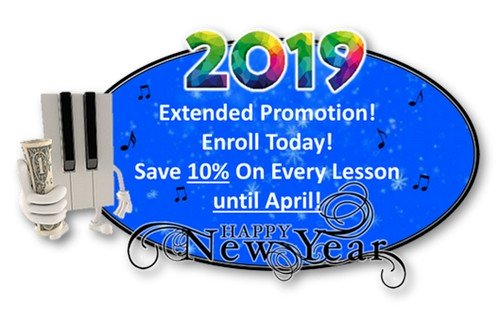 I have learned a lot from parents over the past 25 years of teaching piano.
One of the best techniques for getting kids to practice that I've ever heard, besides the ones that my mom used on me, is the one where you give your son or daughter a choice between doing the dishes or practicing their instrument.
It goes something like this...
"Would you like to do the dishes or would you like to go practice while I do the dishes for you?"
What kid doesn't want to get out of doing the dishes? While your son or daughter practices their instrument, you take your time cleaning the dishes left over from dinner.
My mom never used this one, (she had her own little arsenal of tricks), but from what I hear, this technique works quite well.
Now you may not want to use this one every night, but it's a very effective technique that every parent should be using, at the very least, once or twice a week!

Piano & Guitar Lessons In Your Home!
Proudly Serving: Cherry Hill, Pennsauken, Cinnaminson, Moorestown, Merchantville and Maple Shade, NJ.

 Phone: (856) 662-6855
Hours: Monday to Friday 10:00 a.m. to 8:00 p.m. EST
Saturday 12:00 p.m. to 3:00 p.m.
Closed on the following National Holidays:
* New Years Day * Memorial Day * Independence Day
* Labor Day * Thanksgiving * Christmas

Remember To Bookmark Our Site!
Offering quality music lessons in: Piano • Guitar • Voice
1 FREE Lesson Every 13 Weeks!
Follow Us On Social Media