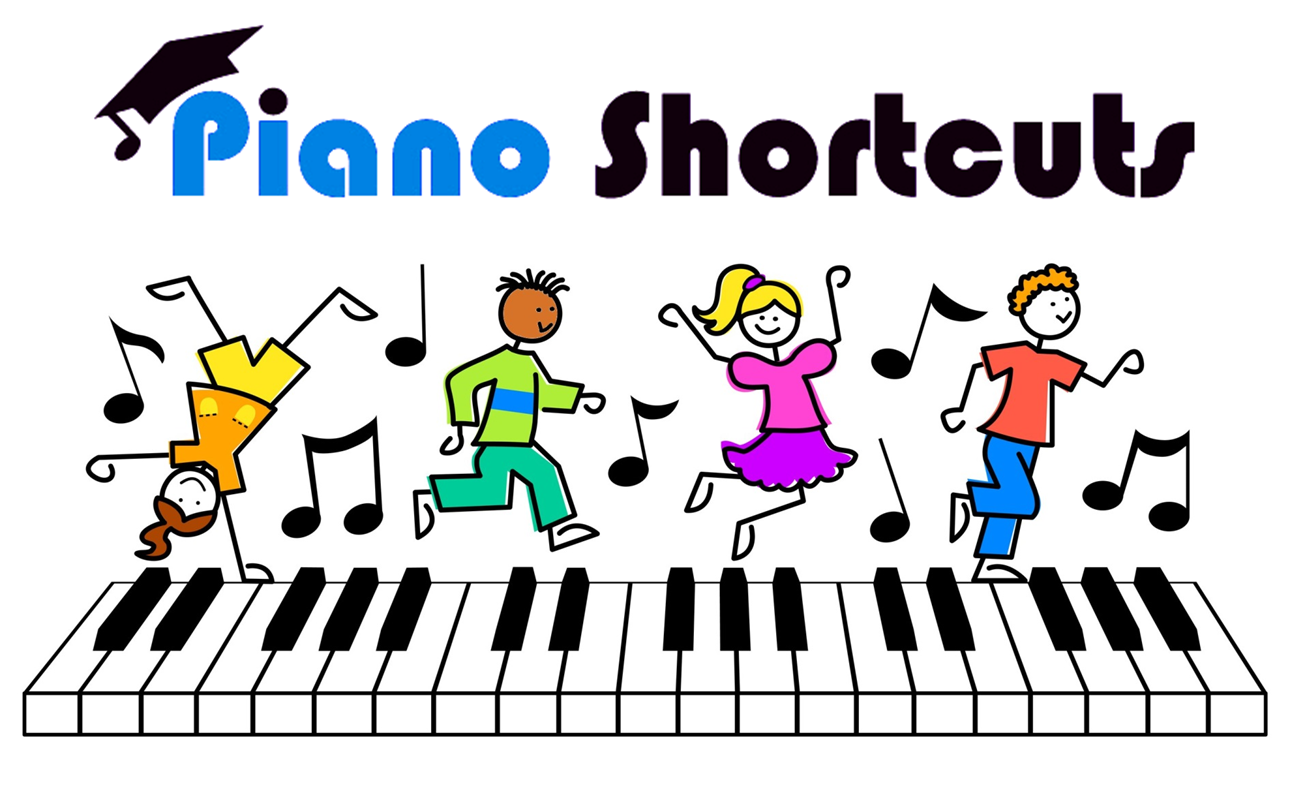 It's Easier & More Enjoyable!

In today's busy, fast-paced world, it's a challenge for students to learn how to read standard sheet music when school, homework and after-school activities take up such a large portion of their time each day.

Piano Shortcuts offers students an

easier, more enjoyable

way of learning how to play the piano.
Piano Shortcuts Will Save You Money!

It takes most students anywhere from 5 to 7 years to gain a competent understanding of standard sheet music.
The frustration that comes with learning to read standard sheet music is the number one reason why students lose interest and quit piano lessons.
The breaking point for many students normally occurs within the first 18 to 24 months, after you've already invested a sizable sum in lesson fees.
Standard Sheet Music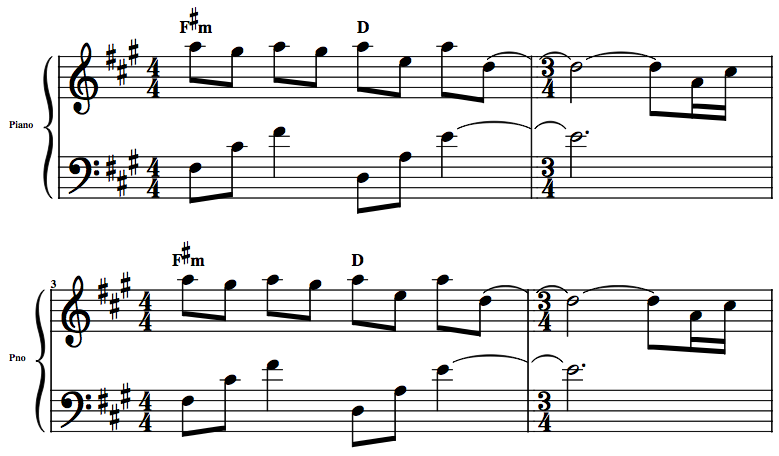 Piano Shortcuts is Time-Tested.

I've been teaching Piano Shortcuts successfully for over 16 years now and have helped students as young as 7-years-old to understand music the way professional musicians do. (see video below)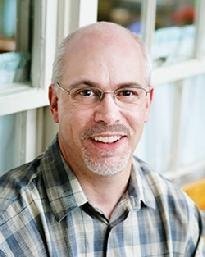 Hi, my name is Guy Faux and it's been my experience over the past 25 years of teaching piano that most students today really aren't interested in classical music, so I decided 16 years ago to start teaching my students songs they enjoyed listening to and really wanted to play.
Instead of teaching Bach, Beethoven and Mozart, I encourage my students to play songs from Adele, Coldplay, Billy Joel, The Beatles and Taylor Swift, just to name a few.
Why Do I Do This?
Because students will sit down and practice when they are able to play the songs they really want to play - and when they understand what they're learning.

I also developed a shortcut called '

EZ Read Sheet Music' that makes it easier for students to read sheet music,

and the results continue to amaze me!
Students actually want to practice when they get to play their favorite songs and when complicated sheet music is no longer standing in their way. 
Piano lessons should be fun, and now they are with

Piano Shortcuts

and

EZ Read Sheet Music! (

see example below

)

EZ Read Sheet Music

Most students can gain a full understanding of EZ Read Sheet Music in just 6 to 12 months instead of the usual 5 to 7 years it takes to learn standard sheet music!
In the video below, one of my students, MeiLin McElhill, is performing a fairly complicated jazz arrangement of "Yesterday" by the Beatles. She used EZ Read Sheet Music to learn and memorize the song. (shown above)
Today, MeiLin is an extremely accomplished musician. She was one of my first Piano Shortcuts students and took the two dozen techniques from this method to its most advanced level.
Before starting the Piano Shortcuts method, MeiLin considered quitting piano altogether because of the difficulty she had reading standard music notation.
Piano Shortcuts is fast, fun and easier than you ever thought piano could be.
Free Download - Sample EZ Read Sheet Music

In the short video below, one of my private piano students, Sophie Cherfane, is performing "River Flows In You" at our 2016 Summer Piano Recital.
Sophie never caught on to traditional sheet music, but with the EZ Read Sheet Music shown directly below, she is able to play the songs that she really wants to play — and she has done it years earlier than she would have had she continued with traditional sheet music and traditional learning methods.

In the video below, Christopher Threston is playing "Changes" by David Bowie.
Christopher took 2 years of traditional piano lessons with very little progress before switching to the Piano Shortcuts method at the age of 7-years-old.
After a little over a year with the Piano Shortcuts method and EZ Read Sheet Music, he performed Changes at our 2016 Summer Piano Recital. (see video & sheet music excerpt below)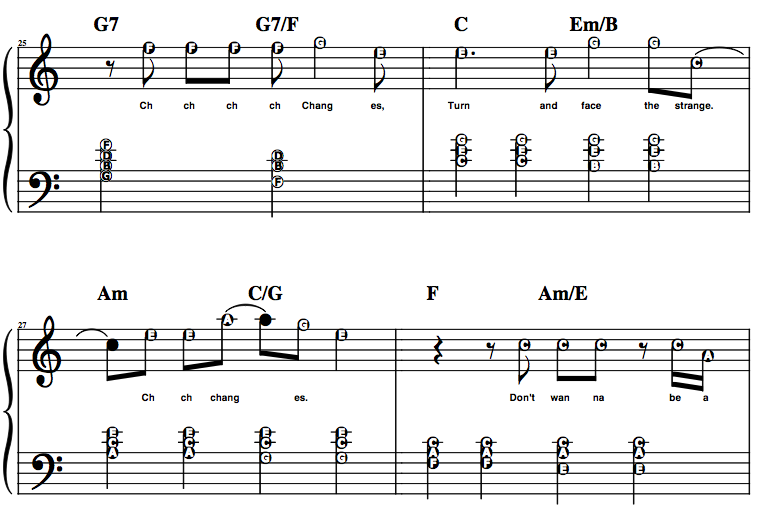 Frequently Asked Questions

How is Piano Shortcuts different from Traditional Piano Lessons?
Traditional piano lessons focus on all of the formal music symbols and concepts which typically take a good 5 to 7 years to learn, while Piano Shortcuts continually focuses on the 3 main elements of any song: melody, harmony and rhythm.
Most students can learn the basics of Piano Shortcuts in less than a year and gain a good working knowledge of more advanced playing techniques in just their second year of lessons.
Are there any age restrictions?
I normally start students 8-years-old and younger with a more traditional approach like Piano Adventures, which introduces musical concepts at a slower, more comfortable pace. However, not every student takes to traditional piano lessons. In the past, these students ended up quitting piano.

Students no longer have to quit piano if they don't catch on to traditional piano lessons.


Will I still have to learn how to count beats like I do in my regular piano lessons?
In Piano Shortcuts you'll have a general idea of the beat count of each note type, but you'll focus more on being able to feel the rhythm like a rock or jazz musician would. You will learn how to listen and then play what you've heard. Traditional piano lessons rarely teach students to play by ear. Each lesson in Piano Shortcuts will focus on training your ear to hear melody notes, chords and rhythms.
Will I learn how to read sheet music using Piano Shortcuts?
Yes, you will learn to read notes on the music staff as you would in traditional piano lessons. In Piano Shortcuts, you will learn several techniques that will allow you to instantly recognize the letter name of any note on the staff. 
It takes a minimum of 5 years to learn to read standard music notation. With Piano Shortcuts, you'll be able to recognize any note on the music staff and will be playing your favorite songs on the piano within 6 months of starting lessons.
With Piano Shortcuts, you will be able to instantly recognize any note on the music staff within a matter of months!

Will my son or daughter learn how to play the correct way with Piano Shortcuts?
Yes! I had 13 years of classical piano lessons as a kid and I thrived on the music and the structure.
Piano Shortcuts is a structured method of learning that focuses more on pop, rock and jazz music, instead of classical music - but we do have PS students studying classical and contemporary instrumental music.
In addition, all of our instructors use sheet music in every lesson along with techniques in rhythm and ear training.
The ability to listen to a song and play what you hear is given the same attention as is the ability to read music notation.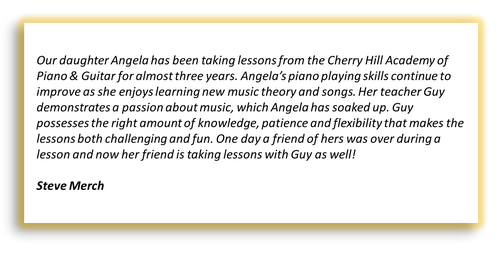 In-Home Piano & Guitar Lessons 
Proudly Serving: Cherry Hill, Marlton, Evesham Township, Haddonfield and Voorhees, New Jersey 

Phone: (856) 662-6855
Hours: Monday to Friday 10:00 a.m. to 8:00 p.m. EST
Saturday 12:00 p.m. to 3:00 p.m.
Closed on the following National Holidays:
* New Years Day * Memorial Day * Independence Day
* Labor Day * Thanksgiving * Christmas

Remember To Bookmark Our Site!
Offering quality music lessons in: Piano • Guitar • Voice

$32.00 per 30-minute private lesson held once a week.
One-Time Registration: $25 per household

1 Free Lesson Every 13 Weeks:
Applies to In-Home Lessons Only

Follow Us On Social Media