Quick Piano Tip #8

---
Music Lessons in Cherry Hill, Marlton, NJ.

Call: (856)662-6855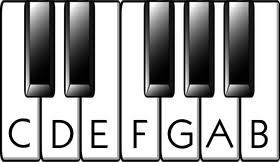 Practice 2 to 3 Times Each Day!
You will accomplish more in 2 or 3 shorter practice sessions than you will in 1 long session.
It's easier to stay focused and be more productive in short bursts.
FOR EXAMPLE: If you practice an hour a day, then try breaking your time into three 20 minute sessions for the next 30 days — you'll be surprised at how much more you'll get done.
You'll also feel more refreshed after each 20 minute session, than you would after one long 60 minute practice session.
In-Home & Online Music Lessons 
Proudly Serving: Cherry Hill, Marlton, Evesham Township, Haddonfield and Voorhees, New Jersey 

Phone: (856) 662-6855
Hours: Monday to Friday 10:00 a.m. to 8:00 p.m. EST
Saturday 12:00 p.m. to 3:00 p.m.
Closed on the following National Holidays:
* New Years Day * Memorial Day * Independence Day
* Labor Day * Thanksgiving * Christmas

Remember To Bookmark Our Site!
Offering quality music lessons in: Piano • Guitar • Voice

$32.00 per 30-minute private lesson held once a week.
One-Time Registration: $25 per household

1 Free Lesson Every 13 Weeks:
Applies to In-Home Lessons Only

Follow Us On Social Media