Reason #10 For Taking Piano Lessons
---
Piano Teachers in Marlton, NJ.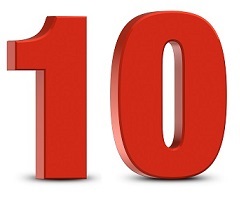 Builds Confidence
Learning any new skill is definitely a confidence builder, but learning how to play the piano is a game changer.
Teaching piano for the past 25 years has taught and shown me many things. Time after time it has vividly shown me the euphoric feelings of a student after a recital performance.

It has allowed me to witness the sense of accomplishment a student experiences upon learning a challenging song that he or she may have considered to be too advanced.

These are just of few examples of success that students experience from simple piano lessons, and few would argue that success breeds more success, which in turn builds self-confidence -- something that many people struggle to gain and then hold on to in their lives.
And it's interesting to note that a student doesn't even have to have a great recital performance to experience a confidence boost, because the sheer act of getting up in front of an audience, which can be a scary endeavor, is an achievement in and of itself. 
Of course, it's a good bet that most students don't take piano lessons for the sole purpose of building their confidence, but what else can a student do at such a young age that has the potential to add to his or her level of success in such a profound way.
And if success breeds more success, then it would be fair to say that confidence breeds more confidence, which results in more success, which breeds more....well, you got the idea!
Connect with us on Facebook for regular updates on practice tips, performance tips and much, much more!

---
Check Back Next Week For Reason #6
Piano Teachers in Marlton, NJ.

In-Home & Online Music Lessons 
Proudly Serving: Cherry Hill, Marlton, Evesham Township, Haddonfield and Voorhees, New Jersey 

Phone: (856) 662-6855
Hours: Monday to Friday 10:00 a.m. to 8:00 p.m. EST
Saturday 12:00 p.m. to 3:00 p.m.
Closed on the following National Holidays:
* New Years Day * Memorial Day * Independence Day
* Labor Day * Thanksgiving * Christmas

Remember To Bookmark Our Site!
Offering quality music lessons in: Piano • Guitar • Voice

$32.00 per 30-minute private lesson held once a week.
One-Time Registration: $25 per household

1 Free Lesson Every 13 Weeks:
Applies to In-Home Lessons Only

Follow Us On Social Media