Student of the Month
Meital Lindenberg
---
---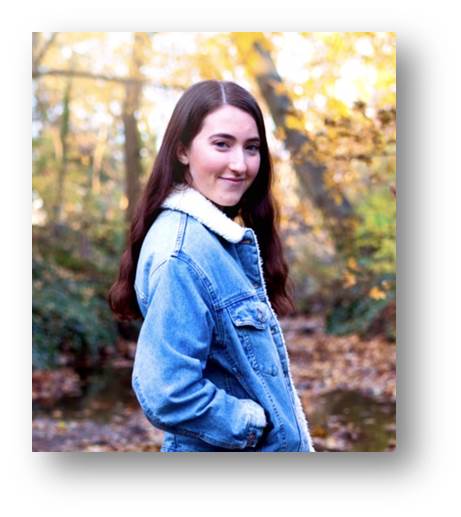 I've known the Lindenberg family for over 10 years and I've had the honor of teaching Meital and her sister Eliana.
I look forward to Meital's lessons. There's always something new that she's interested in learning. Shes very creative and always find a way of getting through lessons that are difficult.
She's played in the school bands, she's played independent coffee houses through School. As well as participating in our recitals.
She's the type of student that I know will continue playing music with others throughout her entire lifetime.
Chris Peary, Meital's Guitar Teacher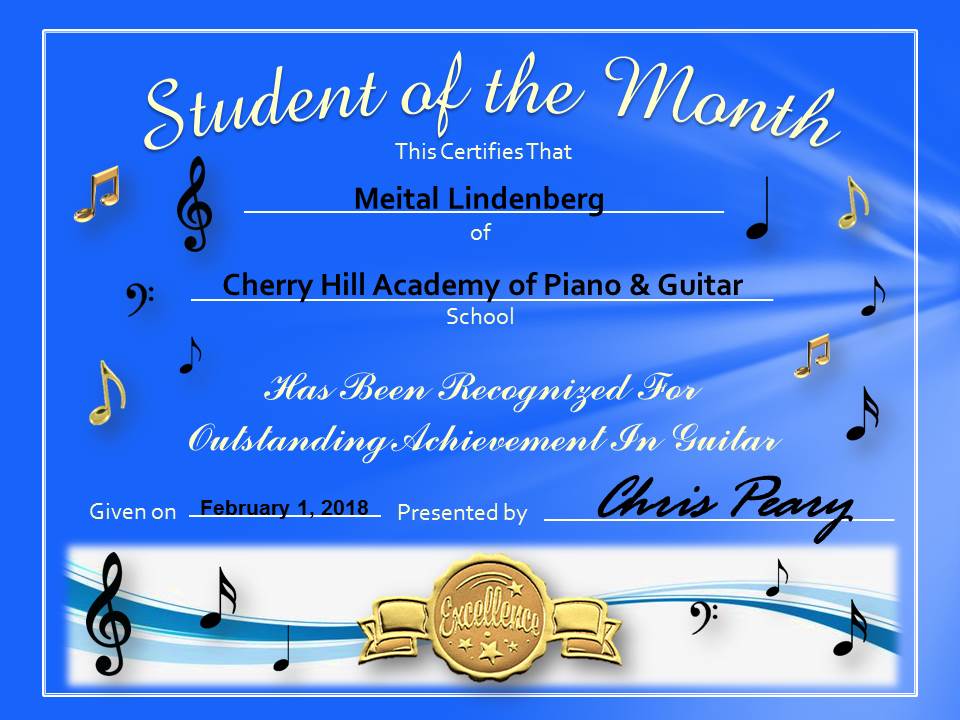 Congratulations, Meital! Enjoy your beautifully framed
Student of the Month Certificate! 

---
Interview with Meital Lindenberg

What instruments do you play? Guitar, ukulele, bass guitar, and drums.

How long have you taken lessons? 10 Years.

Who is your favorite musical artist?  I have a lot, I'd have to go through my playlist. But at the moment I am studying contemporary artists of the 70s and 80s such as Glen Campbell and George Michaels. As well as standard jazz songs.
What are your other hobbies besides music? I love sports and participate in basketball track softball and soccer. 

Favorite food? Beef ribs are my favorite! 
What is the coolest thing you've learned in your lessons the past 3 months? Learning the modes of each major key. 
Advice for other students? Don't be afraid to ask questions when you're confused. Because I do that always and sometimes too much.

Piano & Guitar Lessons




Cherry Hill,

Cinnaminson, Delran,

Haddonfield, Maple Shade, Marlton, Merchantville, Moorestown, Voorhees, NJ.


Music Lessons In Your Home




Also Offering

Online

Lessons!



---
1 FREE Lesson Every 90 Days!
Call: (856) 662-6855

Lesson Time Slots
Mon - Fri: 1:00 pm - 8:00 pm

Hours
Mon - Fri: 10:00 am - 8:00 pm
Saturday: 12:00 pm - 3:00 pm