9-Week Chord Exercises



When I started teaching Christopher the new piano method, the first thing I asked him to do was to start learning some basic chords. I am going to ask you to do the same thing.
If you are willing to follow my piano instruction to the letter, like Christopher, then you will learn this amazing piano method in a very short period of time!

Make The Commitment

Make the commitment to learn 3 new chords every week. If you follow my 9-week chord exercises, (see video lessons 1 to 4 below), you will know the 12 major and 12 minor chords in a little over 2 months.

This will be a huge achievement for 3 main reasons:

First, you'll be able to play any song ever written. A few minuets every day will allow you to learn these 24 chords in just 9 weeks.


Second, once you've mastered these basic 3-note major and minor chords, you'll be ready for 4-note 7th chords. These are the chords that will add real depth to your playing.


Third, once you have mastered major and minor chords and a handful of 7th chords, you'll be ready for my Play Piano By Ear Super Course, which is free as well. (

see below for details

)


Week 1 of 9: C, F & G major

Week 2 of 9: Cm, Fm and Gm (m = minor)

Week 3 of 9: A, D and E Major

Week 4 of 9: Am, Dm and Em


Ask Me A Question Any Time
I Will Do My Best To Get Back To You Within 12 to 24 Hours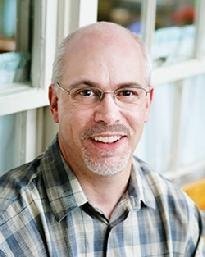 Please feel free to contact me with any questions you may have or problems you may be experiencing with viewing any lesson or downloading any sheet music. You can contact me at: info@cherryhillacademy.com

I promise to personally answer all your questions about any aspect of my audio and video lessons.

Your Online Piano Instructor - Guy Faux


-- Available Now --








Coming Soon!
Video & Audio Lessons

Each banner will link to an individual lesson page. The page you are on now will be the main page with all of the lesson links -- so be sure to bookmark this page.
My video and audio course is quite extensive. Please be patient as I begin the upload process. I've listed a general schedule when each course will be uploaded in part or in its entirety. Thank you - Guy
Please feel free to email me at: info@cherryhillacademy.com with any questions you may have. Thanks again and I hope you enjoy my online piano lessons.
Chord Style Piano truly is an amazing way of playing the piano. It's my goal to help you achieve your musical goals! Enjoy!

Learning The Basics - 24 Videos

The Basics: Video Lesson 3 - 3/26/19 x

The Basics: Video Lesson 4 - 4/6/19 x


The Basics: Video Lesson 5 - 4/13/19

The Basics: Video Lesson 6 - 4/20/19

The Basics: Video Lesson 7 - 4/27/19

The Basics: Video Lesson 8 - 5/5/19
Coming May 15, 2019

Inverted Chords - 8 Videos


Intermediate Lessons - 16 Videos

Coming May 22, 2019


If you ever wanted to be able to just sit down at the piano and play by ear, then here's your opportunity.
The first part of my play by ear audio super course titled, "2-Chord Songs" will be available May 22, 2019.
My "Play By Ear Course" consists of 138 MP3 audio files, sheet music answer sheets and individual PDF lesson guides. It is quite extensive to say the least.
Initial upload begins May 22, 2019 and I hope to have the remainder of the course uploaded by July 22, 2019. Thank you all for your continued patience.
Once again,

please feel free to email me at: info@cherryhillacademy.com with any questions you may have.





How To Learn New Songs

The video lessons in the "Amazing Piano For Adults" online piano course will guide you through a very controlled, organized method of instruction, allowing you to progress at a very comfortable, logical pace.
The following suggestions will help keep your frustration level to a minimum -- just in case those first few songs don't sound anything like they should. It won't be long before good sounds start coming from your finger tips.
Start with short, 1-page songs that only contain a few chords.


Learn slow songs that contain only one chord per measure. If you don't know what a measure is yet, that's okay. You'll know soon enough.


Try playing just the right-hand melody to songs that have more chords than you currently know. You'll be adding the left-hand chords before you know it.


Continue to learn 3 new chords every week using my 9-week chord exercises. When these chords become second nature, that's when the real fun begins. You're only 9 weeks away from reaching that goal.


When starting to learn a new song, regardless of the difficulty level, you should always practice the right-hand melody and the left-hand chords separately for several days before attempting to play both hands together.


IMPORTANT: When learning the right-hand melody to a new song, focus on the proper fingering and playing the correct notes. Don't be concerned too much with the rhythms of the individual notes or the speed (tempo) of the song.

If you're playing a song you're already familiar with, the rhythm and tempo will come in time, but not before you've gained a thorough knowledge of the melody notes and their proper location on the piano keyboard.

This may seem obvious, but I've seen it time and time again in my private students...the tendency is to rush the process, and this inevitably results in frustration.

Chord Piano is a the easiest method on the planet, so take your time, especially in the beginning stages, and you'll be amazing yourself, friends and family in a matter of months. ENJOY THE PROCESS!
- Guy Faux, Your Online Piano Instructor