Getting

Great Piano Practice

Every Day!
Tip #5 For Piano Students - All Levels
---
Piano Teachers In Marlton, Cherry Hill, NJ.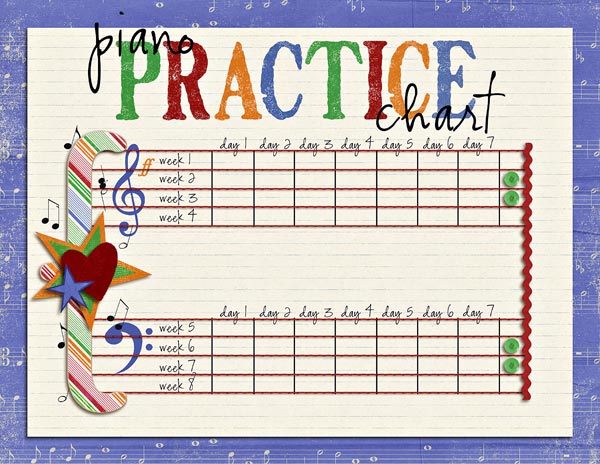 Learning Music On A Deeper Level
The two most used words for any music teacher are "slow down". I've lost count on how many times I have used this phrase with my students in any given week.
Of course, it's only natural to want to play a new song up to speed, but learning songs at a slower tempo will allow you to make fewer mistakes - and making fewer mistakes means less frustration.
Muscle Memory
The more time you invest in any one song, especially at a slow, concentrated pace, the more developed your muscle memory will become for that song. 
If you've never heard of muscle memory, it's best defined as a muscle movement that has been performed so many times that it becomes second nature...you don't even have to think about it. It's like your hands and fingers are on auto-pilot.
Knowing The Music
By practicing new songs slowly in the beginning, you will notice more of what's going on in each specific song, and you will get more out of it.
It's like driving down a road with a beautiful ocean view at a hundred miles an hour. You're not going to get the same experience as someone who is taking a nice leisurely stroll down that same ocean view road.
By slowing down, you're going to hear seagulls in the distance and the roaring of the waves. You're going to smell the salt air and get a better sense of your surroundings...and you'll get more out of it.
Connect with us on Facebook for regular updates on practice tips, performance tips and much, much more!
---
---
Piano Teachers In Marlton, Cherry Hill, NJ.

Piano & Guitar Lessons




Cherry Hill,

Cinnaminson, Delran,

Haddonfield, Maple Shade, Marlton, Merchantville, Moorestown, Voorhees, NJ.


Music Lessons In Your Home




Also Offering

Online

Lessons!



---
1 FREE Lesson Every 90 Days!
Call: (856) 662-6855

Lesson Time Slots
Mon - Fri: 1:00 pm - 8:00 pm

Hours
Mon - Fri: 10:00 am - 8:00 pm
Saturday: 12:00 pm - 3:00 pm