Reason #8 For Taking Guitar Lessons
---
Guitar Lessons in Cherry Hill, Marlton, NJ.
Musical Training Leads To A Better Academic Future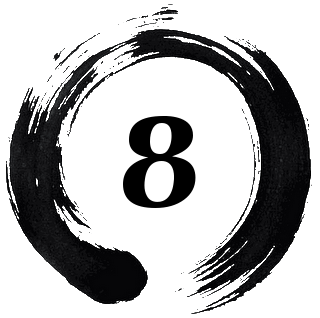 Children with a minimum of two years of private music lessons showed enhanced cognitive control, with aids in information retention and behavior regulation.
"Musical training may actually help to set up children for a better academic future," said Senior Investigator Nadine Gaab, PhD, of the Laboratories of Cognitive Neuroscience. (June 2014)

In addition, researchers at the Boston Children's Hospital worked with magnetic resonance imaging (MRI) and found early musical training enhances the areas of the brain responsible for executive functioning. 
Musical Training Correlations to Verbal Competency
A Stanford University study showed that mastering a musical instrument improves brain processing in areas associated with language development, and may have implications for improving language/reading skills (Gabrieli, John, http://news-service.stanford.edu, Nov. 2005). 
Practicing a Musical Instrument Improves Auditory Discrimination and Fine Motor Skills
A Harvard-based study found that children who receive instrumental music training for three years or more outperform their control counterparts in areas such as fine motor skills and superior discrimination in melodic/tonal and rhythmic discrimination abilities.  
Compiled by Community School of the Arts (CSA) at Wheaton College, Wheaton, IL. 
Connect with us on Facebook for regular updates on practice tips, performance tips and much, much more!

---
Click Here If You Missed Reason #10
Click Here If You Missed Reason #9
Check Back Next Week For Reason #7.
Guitar Lessons in Cherry Hill, Marlton, NJ.

In-Home & Online Music Lessons 
Proudly Serving: Cherry Hill, Marlton, Evesham Township, Haddonfield and Voorhees, New Jersey 

Phone: (856) 662-6855
Hours: Monday to Friday 10:00 a.m. to 8:00 p.m. EST
Saturday 12:00 p.m. to 3:00 p.m.
Closed on the following National Holidays:
* New Years Day * Memorial Day * Independence Day
* Labor Day * Thanksgiving * Christmas

Remember To Bookmark Our Site!
Offering quality music lessons in: Piano • Guitar • Voice

$32.00 per 30-minute private lesson held once a week.
One-Time Registration: $25 per household

1 Free Lesson Every 13 Weeks:
Applies to In-Home Lessons Only

Follow Us On Social Media