Music Quotes

Booker T. Jones

"I was extremely fortunate to live around the corner from a recording studio and to be chosen to have a paper route to make enough money to pay for the music lessons. I was one of the chosen few to have a job and to walk through the curtain at Stax Records was just an amazing thing for me to do at age 14."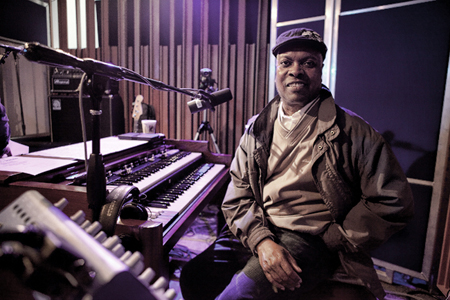 Booker T Jones - Like Stevie Wonder, Booker T. Jones (that's his full name - the T doesn't actually stand for anything) was a child prodigy. He played piano, sax, oboe, trumpet and trombone as a youth and was the organist at his church.

At age 16, he played sax on Cause I Love You, a hit single for Satellite Records. Satellite would give way to Stax, and Booker T. Jones would find himself as a session player with Donald 'Duck' Dunn and Steve 'The Colonel' Cropper, with whom he would cut the track Green Onions and the album of the same name. Wikipedia

---
More Music Quotes


Piano & Guitar Lessons In Your Home!
Proudly Serving: Cherry Hill, Pennsauken, Cinnaminson, Moorestown, Merchantville and Maple Shade, NJ.

 Phone: (856) 662-6855
Hours: Monday to Friday 10:00 a.m. to 8:00 p.m. EST
Saturday 12:00 p.m. to 3:00 p.m.
Closed on the following National Holidays:
* New Years Day * Memorial Day * Independence Day
* Labor Day * Thanksgiving * Christmas

Remember To Bookmark Our Site!
Offering quality music lessons in: Piano • Guitar • Voice
1 FREE Lesson Every 13 Weeks!
Follow Us On Social Media