Tips For Getting

Awesome Guitar Practice 

Every Day!
Tip #6 For Guitar Students - All Levels

Guitar Teachers, Cherry Hill, NJ.

If you're going to learn how to play the guitar, or any instrument, then you might as well do it right.
By setting goals and writing them down, you are doing the two things that will give you a huge burst of energy every day.
How, you may ask. It's simple, when you write down your goals, it like turning on a switch inside yourself that powers up your sense of purpose.
Now if you don't write down your goals, you still have your sense of purpose - it's just not working at full power.
It's like a car that is running with the gear shifter in drive - it will still move forward without you doing anything, but if you step on the gas pedal, you start moving a whole lot faster -- and it's immediately noticeable.
Writing down your goals is like stepping on the gas pedal - it provides fuel to your sense of purpose and you start moving toward your goal a whole lot faster -- and yes, it's immediately noticeable.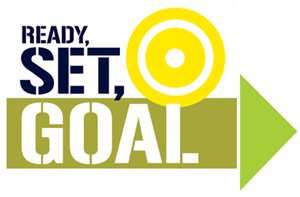 How To Set Goals
In the beginning, it doesn't have to be too extravagant.
In fact, it could be as simple as, "today I will practice the C major scale 5 times and the assignment from my teacher 7 times".
Now, if this is your daily goal for the entire week, 

as simple as it is,

 

you should still write it down and then review it every day.
By getting in the habit of reading your written goals every day, you are not only reminding yourself that you have to take some kind of initiative or action to move closer to your goal, but as I said earlier, you are powering up your sense of purpose.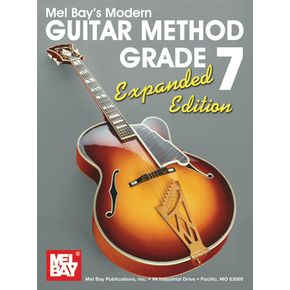 Small Goals Accumulate & Produce Big Achievements
How do you reach your big goals? Let's say you want to complete all 7 books in Mel Bay's Guitar Course.
Well, it might be a bit overwhelming to focus on all 7 books in the series. Even one book can be daunting - but if you sit down with your teacher and break down that first book into units, chapters and individual lessons, then completing the first leg of your journey will definitely seem like something that you can accomplish.
If you tell your guitar teacher that you're willing to work hard and commit to practicing 20 to 30 minutes a day, 5 days a week, then your teacher should be able to give you a realistic time table for reaching your goal.
Just remember, what ever your goal is, write it down and review it every day. You'll be surprised at how effective this method is at moving you toward the achievement of your goals.
Remember to connect with us on Facebook for regular updates on practice tips, performance tips and much, much more!

---
Check Back For More Tips For Getting Awesome
Guitar Practice Every Day!
Guitar Teachers, Cherry Hill, NJ.

Piano & Guitar Lessons




Cherry Hill,

Cinnaminson, Delran,

Haddonfield, Maple Shade, Marlton, Merchantville, Moorestown, Voorhees, NJ.


Music Lessons In Your Home




Also Offering

Online

Lessons!



---
1 FREE Lesson Every 90 Days!
Call: (856) 662-6855

Lesson Time Slots
Mon - Fri: 1:00 pm - 8:00 pm

Hours
Mon - Fri: 10:00 am - 8:00 pm
Saturday: 12:00 pm - 3:00 pm