Students Of The Month   
Julia & James Tourtellotte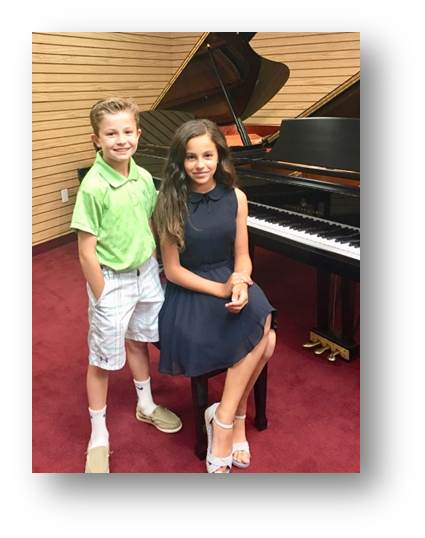 As you know, each month we feature a new Student Of The Month. This month, our piano teacher Nanci had a very difficult time deciding between two of her students.
Those students just happen to be…brother and sister! When Nanci told us how hard they both work and how they support and encourage each other, there was only one solution – a tie!
Congratulations Julia and James! Your framed Certificates of Achievement are on the way!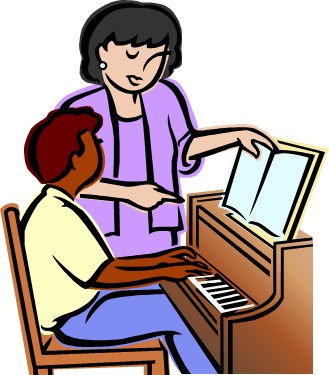 "Julia and James Tourtellotte are examples of model students. Their days are packed with many activities, however, they both put in the time and effort to practice the piano.

Julia has found her way into bringing so much expression into her music, while James works very hard to perfect his pieces and the end result is amazing.
They get a tremendous amount of support from their parents, especially Mom who sat in on every lesson and practice time with them when they first started lessons.
They both practice on their own now, but Mom is always an ear shot away. Julia and James make being a teacher such a rewarding experience!"
                                             Nanci Wright – Piano Teacher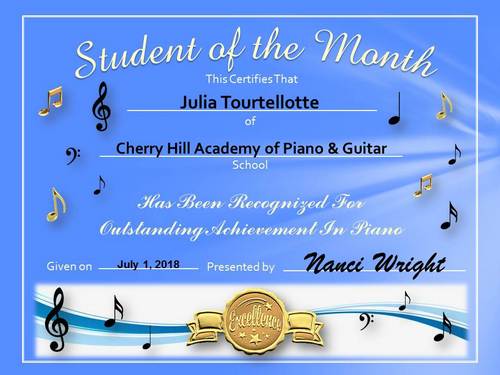 Congratulations Julia and James! Your framed Certificates of Achievement are on the way!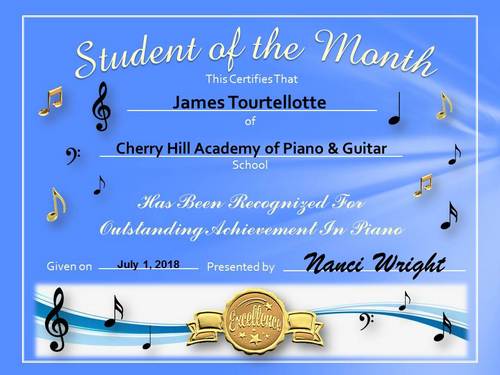 Interview with Julia & James Tourtellotte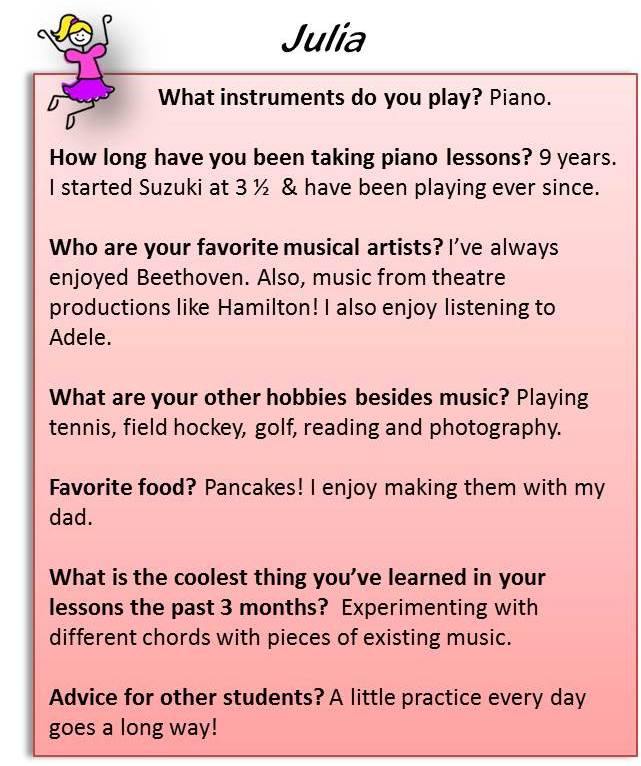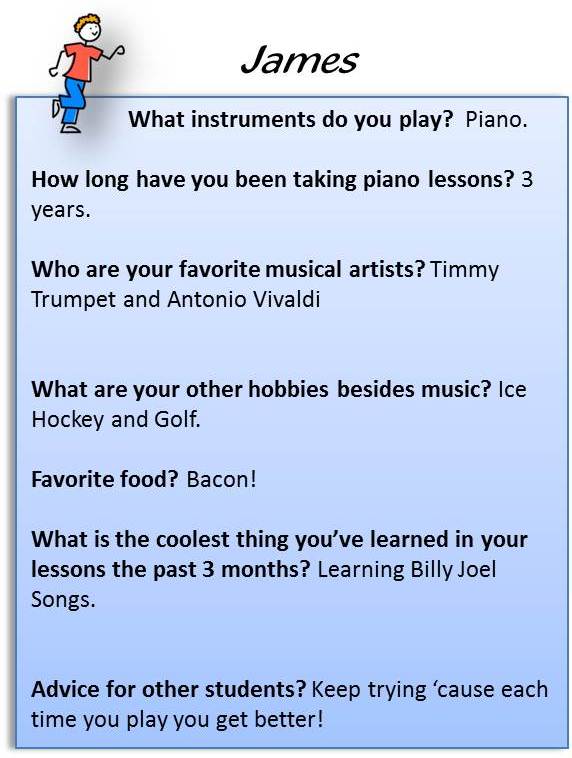 ---

Congratulations to all of our Student of the Month winners! Click below to review past month winners!
November 2017, December 2017, January 2018,
February 2018, March 2018, April 2018, May 2018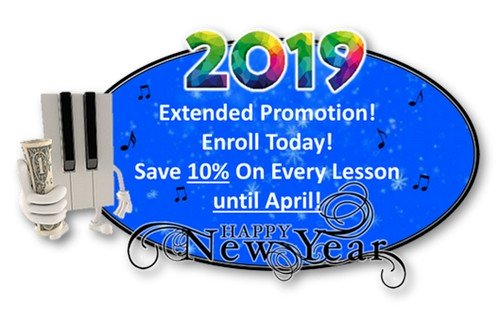 Piano & Guitar Lessons In Your Home!
Proudly Serving: Cherry Hill, Pennsauken, Cinnaminson, Moorestown, Merchantville and Maple Shade, NJ.

 Phone: (856) 662-6855
Hours: Monday to Friday 10:00 a.m. to 8:00 p.m. EST
Saturday 12:00 p.m. to 3:00 p.m.
Closed on the following National Holidays:
* New Years Day * Memorial Day * Independence Day
* Labor Day * Thanksgiving * Christmas

Remember To Bookmark Our Site!
Offering quality music lessons in: Piano • Guitar • Voice
1 FREE Lesson Every 13 Weeks!
Follow Us On Social Media