The Cherry Hill Academy Newsletter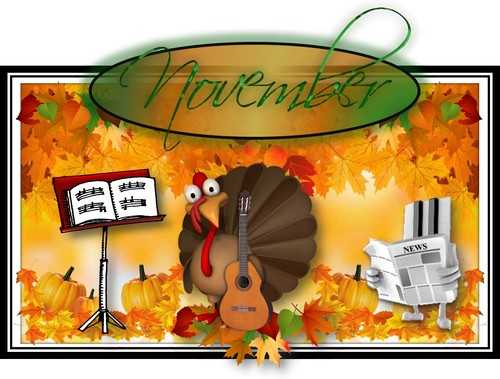 Monthly - November 2019
This free online newsletter is just one way for us to thank our students and their parents for choosing the Cherry Hill Academy of Piano & Guitar.

You are the reason we strive every day to be the best piano and guitar teachers in the Cherry Hill area. Thank you!
---
Quote of the Month

---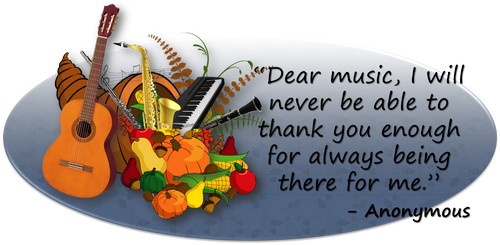 ---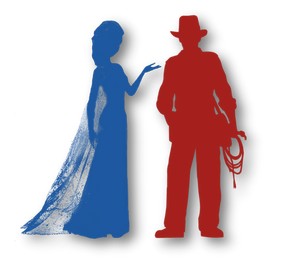 What would it be like if you watched your favorite movie like Frozen or Indiana Jones, and there was no singing or music? What if all they did was talk and the only sounds you heard where the objects that surrounded the characters made the noise? We have just one word for that…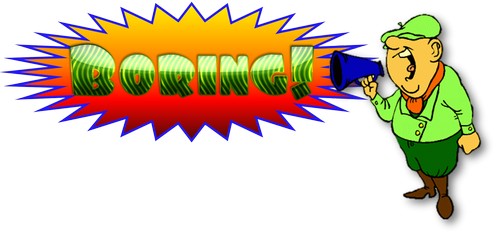 Music in movies gives that extra feeling to make everything you're watching larger than life. It takes you right into the world that you're watching. It helps create memories and when you hear one of the songs or instrumental from that movie, it instantly makes you feel great!

Who are the musicians that get to write or perform the music for movies? Most of them are well known and established musicians!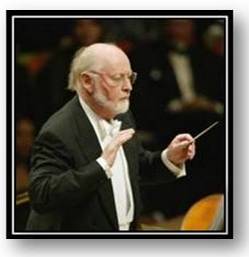 For instrumental music, the first artist that comes to mind is Composer John Williams. The list of his compositions includes the Harry Potter films, Star Wars series, E.T. The Extra-Terrestrial, Indiana Jones series, Superman and so many more.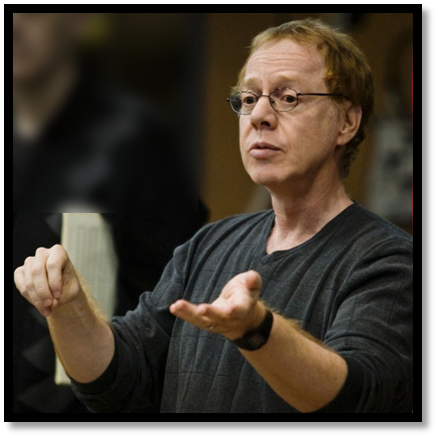 Another popular composer is Danny Elfman! he has written over 100 feature film scores. You are probably familiar with movies he wrote for such as 1989's Batman, Nightmare Before Christmas, Spy Kids, and Avengers: Age of Ultron. What you may have not known is that he started out in the 1980's punk rock/ new wave band called Oingo Boingo!
Remember, a musician doesn't have to stay with the first type of music they start out with. Danny's band was very popular for the 15 years they were together. When they decided to retire the band and start their own projects, Danny had already been successful with two film scores and not only continued on that road, but influenced many other musicians as well.
For songs, the film industry can choose from many popular artists from every generation such as the Beatles, Lady Gaga, Celine Dion, The Bee Gees, Whitney Houston, Bruce Springsteen, Elvis Presley, Beyonce and more!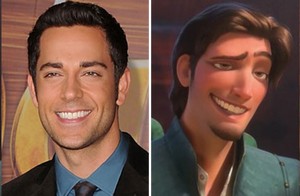 There are also some actors you may be surprised to know that are not known for their singing like Zachary Levi, who played Eugene in Tangled.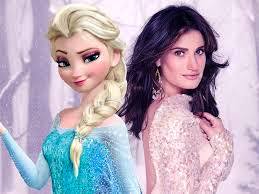 You may have not known artist and actress Idina Menzel who plays and sings Elsa in Frozen because even though she's been in Movies, she's mainly a stage performer.
If you pay attention, the songs you hear throughout the movie you watch don't always have the full songs play in them, unless it's considered a musical film like Frozen.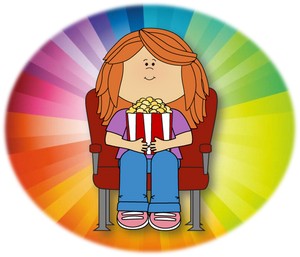 A whole song usually isn't played because it's in the background and not sung by the actors or characters in the film. This helps the audience know what the scene is about or how the character is feeling.
These partial songs do however, make it full length into the Soundtrack CD! If you watch the movie you love enough times and listen to the soundtrack later, you'll actually remember the very scene that only played a part of the song you're now listening to!
So remember, music is one of the most important elements in telling a story in the movies! Enjoy listening!

---

The great thing about learning your instrument is that there is music inside of you that you don't even realize. It may be difficult or even boring at times, but if you push through and stay with it, your teacher will be able to help you write your very first song!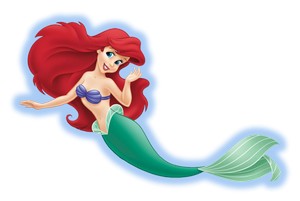 Ask your teacher to learn a song from your favorite movie. You may think the song you ask to learn is going to be easy to learn and play and then realize it's a lot more difficult than you thought it would be. That's a good thing!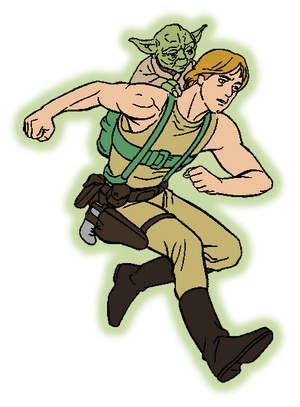 Anything in life that looks easy like sports, cooking, or performing is not just natural talent. Sometimes when something seems to come easy at first, then gets difficult to do, is something that's worth working hard at.
It takes practice to be a really good musician, athlete, chef, actor, or even just being a mom or dad!

So the next time you're sitting at your piano or practicing on your guitar, make up a short story about your pet or something you did that day, or combine the two.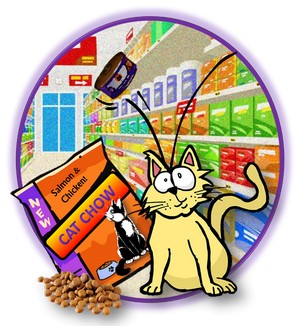 For example let's say you have a cat named "Ginger". One day she went to the grocery store to buy her favorite cat food, but it was all the way the top shelf. Your cat tries to climb the shelves but  as she reaches up to the next shelf cans of cat food start to fall like an avalanche!

Can you hear the music in your head?

You could give it a title like, "Ginger climbs Mount Kibble"! That's exactly what musicians do when they write a song for the movies! They have something visual and imagine what the situation is like, how the characters feel, and it comes out in the music.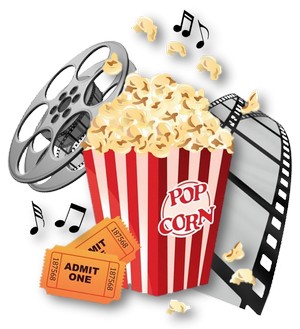 So what came to mind when I told you the cans of cat food where falling? Was Ginger scared or brave? How would that affect how you would write the music?

Now it's time to make up your own short story and the music to go with it! Have fun, use your imagination and before you know it you too can be a composer in the movies!
---
---
What would a Movie or Video be like without music?
Watch the comparison below!

---
---
Dancing In The Streets
David Bowie & Mick Jagger
Official Video


Dancing In The Streets
David Bowie & Mick Jagger
No Music
---
---
Funny!

Q: Why did the turkey play the drums in his band?
A: Because he already had drum sticks!
---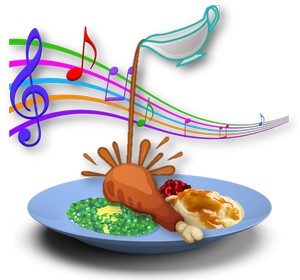 Q: What's the best song to sing when preparing your turkey?


A: "All About That Baste!"
Here's a fun Thanksgiving video to go with this joke!

---
---
---
---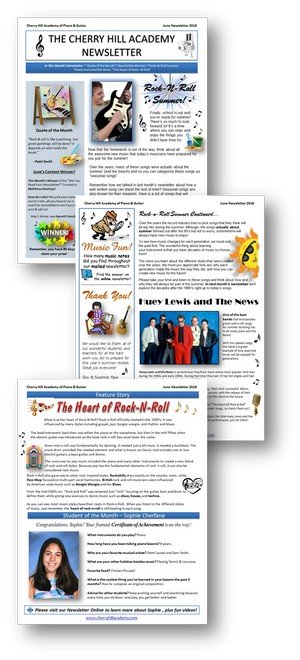 Our Newletters are still available online!


Miss an issue?
Below are links to all the newsletters we've had so far!
Enjoy!

---
---
To request more information about private piano and/or guitar lessons click here.

Sign up today by calling 856-662-6855 or e-mail info@cherryhillacademy.com

HOURS
Lessons are available: Monday through Friday 3:00 to 9:00 p.m.
Piano & Guitar Lessons




Cherry Hill,

Cinnaminson, Delran,

Haddonfield, Maple Shade, Marlton, Merchantville, Moorestown, Voorhees, NJ.


Music Lessons In Your Home




Also Offering

Online

Lessons!



---
1 FREE Lesson Every 90 Days!
Call: (856) 662-6855

Lesson Time Slots
Mon - Fri: 1:00 pm - 8:00 pm

Hours
Mon - Fri: 10:00 am - 8:00 pm
Saturday: 12:00 pm - 3:00 pm