The Cherry Hill Academy Newsletter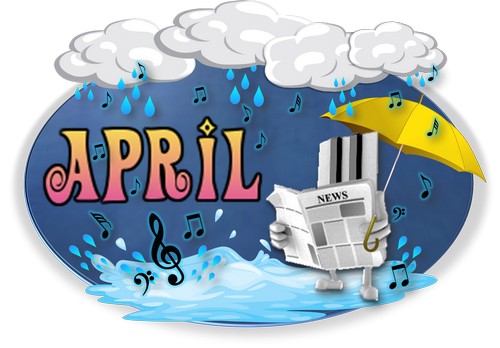 Monthly - APRIL 2019
This free online newsletter is just one way for us to thank our students and their parents for choosing the Cherry Hill Academy of Piano & Guitar.

You are the reason we strive every day to be the best piano and guitar teachers in the Cherry Hill area. Thank you!
---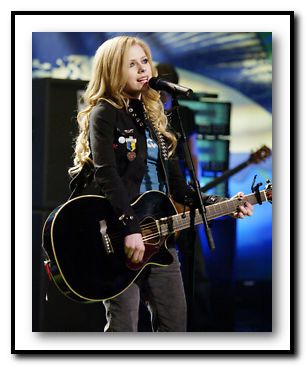 Avril Lavigne
We tried to find a famous musician with the name April, in theme with the month – however there were very few that you would recognize.

We thought Avril's name was close enough and it turns out, her dad came up with her name because it means April in French! She was born in September, but dad always liked the springtime and mom agreed!

When Avril was just two years old, she sang, "Jesus Loves Me" on the way home from church. Her mom instantly knew she had talent and her parents encouraged her singing despite teasing from her brother and sister.
After she turned five, her dad bought her a microphone. As she progressed he also bought her a drum kit, a keyboard, and guitars! Dad was also talented and was in the worship band at church playing bass.
Her parents converted their basement into a studio, and at age fourteen took her to karaoke sessions. This led to many opportunities including going on stage with Shania Twain at 15 and signing her first recording contract at age 16!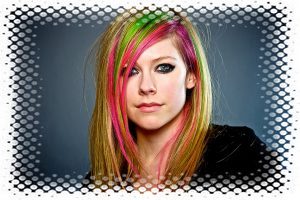 Her style was a little bit punk rock and a little bit pop, so many music genres referred to her as the "Pop Punk Queen".
Her hard work has paid off and Avril's resume proves it as the third-best-selling Canadian female artist of all time, right behind Celine Dion and Shania Twain! Lavigne credits her own life experiences in songwriting for her success.
Most notably it has been her success on her single, "Complicated" that really launched her career. It reached number one in many countries and she also became the youngest female solo artist to have a number-one album in the United Kingdom
Think about how lucky you are that your parents recognized your musical potential. They invested money into your instrument and got you the best teacher to come right to your door. Make sure you thank them and your teacher for encouraging you.
We now it's not easy to keep with it, but in the end all your hard work will reveal itself to you. Remember, your unique personality will come through your music and whether on a small scale or a worldwide  scale, you'll make someone happy because you took the time to learn.
Even though it seems like successful entertainers have it trouble-free, Avril had a health issue just after her 30th birthday in 2014. She told People magazine that she had been diagnosed with Lyme disease.
Lavigne said it hasn't been easy and she wasn't able to physically perform. Even though she's much better, she is still in the recovery process and she wants others to be aware of what the disease is and how you can prevent it.
---
Quote of the Month

---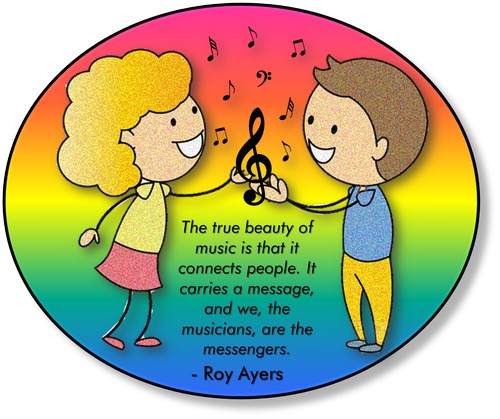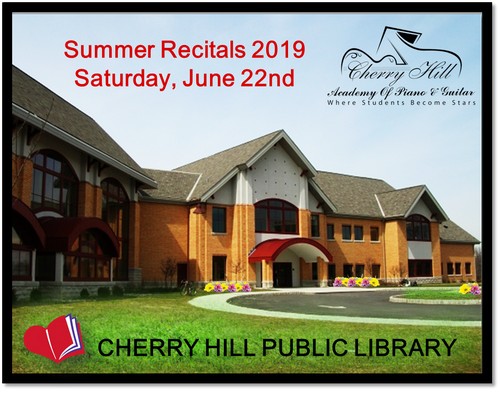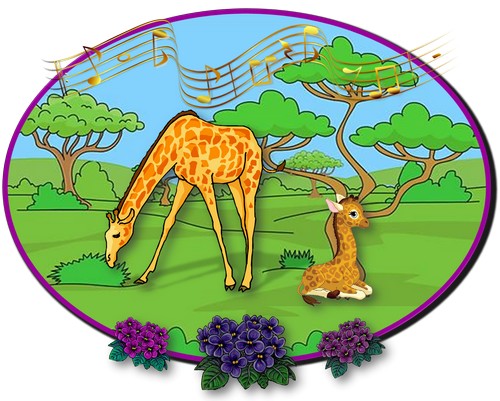 We thought it would be fun to focus on someone else named "April" and this one is very special.
It's April the giraffe! She lives at the Animal Adventure Park in Harpursville, New York along with four other giraffes. In the spring of 2017 she was due to have a baby giraffe and the park had a live video camera showing her progress.
The world kept watch as it showed how hard the amazing staff worked day and night to keep them safe and happy during the winter and give them all the things they needed to do to maintain their health and well being. On April 15, 2017 a baby boy calf was born… Tajiri!
So why am I telling you this? What do giraffes have to do with music? Very simple - inspiration. In this fast paced world, we all need to slow down and see something other than ourselves for musical inspiration.
Majestic animals, trees, and other living things in nature can be inspirational to write a song or an instrumental piece!
Just taking time out to watch the squirrels and birds in the back yard or the trees swaying in the spring breeze can help make you feel calm and relaxed.  As you experience things like this you'll be able to concentrate on your creative side.
On March 16, 2019, April had another baby boy giraffe named Azizi. You can see him and his mom April live online at Animal Adventure Park. They also have educational videos of many other animals that live there too!
Giraffes are amazing intelligent animals, but their populations are decreasing. This amazing park and others like it help increase their numbers and bring awareness of this wonderful species.
To learn more please visit: https://www.aprilthegiraffe.com and see live video of all five giraffes! Once you learn all about giraffes and the other animals that live at the park, maybe you'll be inspired to write a song about them!

Fun with April and Azizi! Can you find 7 differences comparing the two photos below?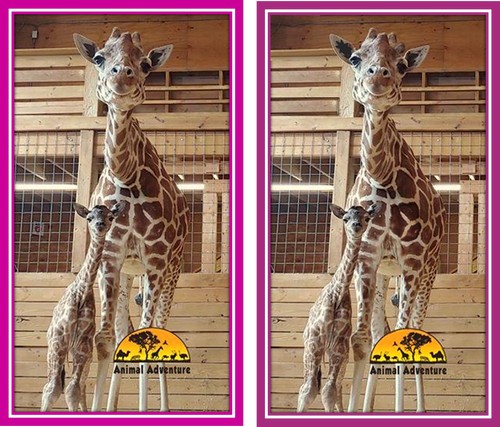 (Answers Below)
---
---
April showers bring…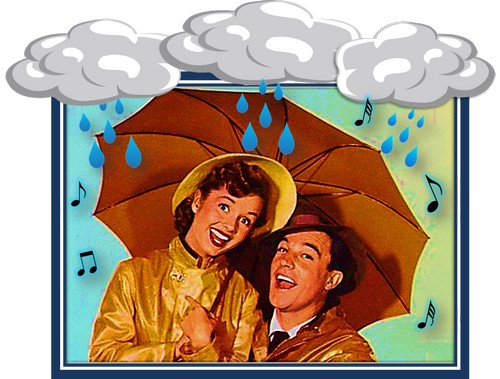 ....Songs about rain!

Here are some famous songs through the past decades you may or may not have heard of .
Go over the songs with your teacher. Maybe there's one that you would like to learn!
Gene Kelly – 'Singin' in the Rain' 1952
Ray Charles – 'Come Rain Or Come Shine' 1959
BJ Thomas – 'Raindrops Keep Falling On My Head' 1969

Creedence Clearwater Revival –
 'Have You Ever Seen The Rain?' 1971
The Carpenters – 'Rainy Days and Mondays' 1971
Eurythmics – 'Here Comes The Rain Again' 1983
Prince – 'Purple Rain' 1984
Rihanna – 'Umbrella' 2007
Adele – 'Set Fire To The Rain' 2011


Gene Kelly in 'Singin' In The Rain'

---
---
---
---
Funny!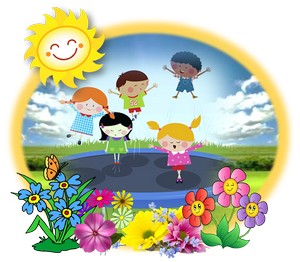 Q: When do people start using their trampoline?
A:Spring-Time
---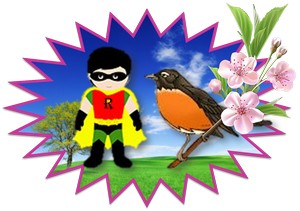 Q: Which crime fighter likes April the most?
A: Robin!

April Puzzle Answers
1. Electric box on upper level.
2. Mini Calendar left of April & Azizi.
3. April's left ear – more pattern.
4. April has an extra ossicone on top her head.
5. April's cluster of 3 patches in front - darker.
6. Animal Adventure Park logo – flipped.
7. Color of frame – different color purplish-pink.
---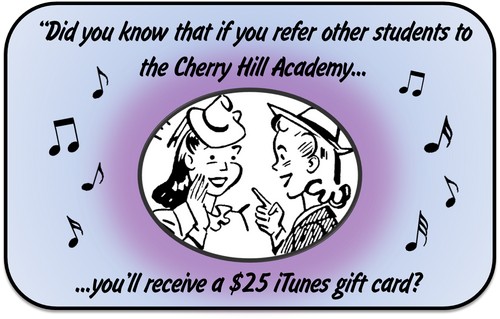 Click Here to Refer a Friend
and get a $25 iTunes Gift Card!

---
---
---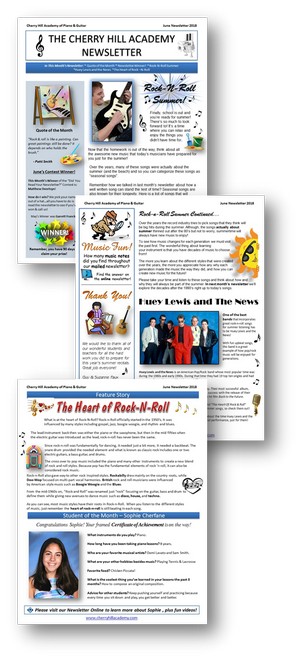 Our Newletters are still available online!


Miss an issue?
Below are links to all the newsletters we've had so far!
Enjoy!

---
---
To request more information about private piano and/or guitar lessons click here.

Sign up today by calling 856-662-6855 or e-mail info@cherryhillacademy.com

HOURS
Lessons are available: Monday through Friday 3:00 to 9:00 p.m.
Piano & Guitar Lessons




Cherry Hill,

Cinnaminson, Delran,

Haddonfield, Maple Shade, Marlton, Merchantville, Moorestown, Voorhees, NJ.


Music Lessons In Your Home




Also Offering

Online

Lessons!



---
1 FREE Lesson Every 90 Days!
Call: (856) 662-6855

Lesson Time Slots
Mon - Fri: 1:00 pm - 8:00 pm

Hours
Mon - Fri: 10:00 am - 8:00 pm
Saturday: 12:00 pm - 3:00 pm