The Cherry Hill Academy Newsletter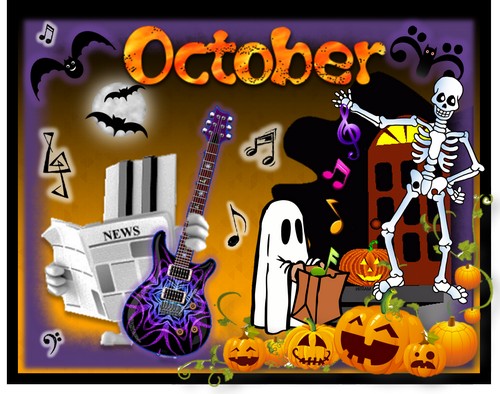 Monthly - October 2019
This free online newsletter is just one way for us to thank our students and their parents for choosing the Cherry Hill Academy of Piano & Guitar.

You are the reason we strive every day to be the best piano and guitar teachers in the Cherry Hill area. Thank you!

Music has been influenced by everything in our lives you can think of. You may not think about the different seasons connected with music, but if you listen and pay attention different types of music go well with different seasons.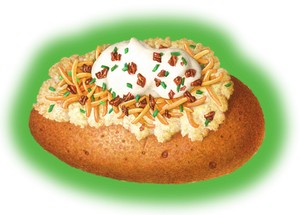 Think of it like a side dish of a meal. For example, what goes best with steak? Well, lots of things can go with it like rice or macaroni & cheese, but overall -  a nice baked potato with all the toppings seems to complement steak best!
Here's what we think the best overall type of music for
each season would be...
Summer: Rock-N-Roll    Fall: Jazz    Winter: Classical    Spring: Pop

Let's start with the most popular season, Summer. There are a bunch of dance songs, feel good songs, and beach songs that come to mind automatically. Summer music is influenced by the warm weather, vacations and new movies!
So even though there are other types of music in the summer to listen to, Rock-N-Roll is our choice for "Summer" music. One of the best that never gets old is, "The Heart Of Rock & Roll" by Huey Lewis and the News!
Let's take a look at the other seasons. Autumn, or "Fall" is a great time of year for music. You may need motivational music for studying, or some fun dance music for a Halloween party, but our favorite is Jazz, specifically Smooth Jazz.
Boring you say? As a musician you'll learn to appreciate all kinds of music over time. You may have your favorite kind of music but sometimes we get tired of that "baked potato".
Smooth Jazz reminds you of cozy chilly weather, starting a new school year and looking forward to the holidays to come. Imagine rolling in the piles of leaves outside, playing football out in the backyard and the smell of something roasting in the oven. It's a great time to relax & enjoy a new season!

The next season is Winter. "What? Are you telling me the coldest time of year has it's own music?" Of course! Did you forget about "Frosty the Snowman" already?  
Winter starts with Christmas and Holiday music ruling the airwaves! In the beginning of the new year you might have something motivational for your New Year's resolution like workout music and don't forget love songs for Valentine's Day!
But Winter's overall theme is Classical. Here's why we think so…
Orchestra's are extremely popular in the winter months. You may not realize it, but you listen to quite a bit of Classical music during this time.
Blockbuster movies from Marvel, Christmas and holiday movies all have amazing orchestral music.  You and your family may go to the theatre and enjoy a play with a live orchestra. Even commercials have classical music to tug at your heartstrings!
When you go visit family and friends for Thanksgiving or a holiday meal, you may notice that your host puts on relaxing classical and orchestral music just right for the occasion!  Of course, don't forget romantic classical music in the restaurant for Valentine's day!
Now let's look at Spring! The first images you may have are the budding trees and tiny leaves. Birds coming back from Florida and singing. What music you may ask? Happy upbeat music! By the end of winter, you're tired of the cold air and staying indoors.
You'll want to hear songs like "Mr. Blue Sky" by the Electric Light Orchestra and "Happy" by Pharrell Williams. Everything is fresh and new and Pop Music is just the thing to get you motivated for spring cleaning! Just kidding, that's a mom thing…but you can still be motivated to start something new!
So what's your favorite music in different seasons? Maybe your favorite is Country music for Autumn or Irish music in the Spring! (Wait, is that why there's a soap called Irish Spring?)
Anyway, we hope you had fun thinking about how all kinds of music makes you happy throughout the year!

---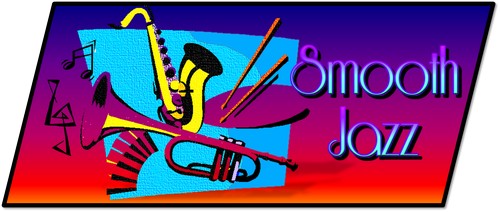 ---
Musicians learn from all types of music, that's how fresh new ideas come through. We'll take you through how Jazz came about, and eventually brought a new Jazz style - Smooth Jazz!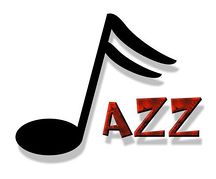 Jazz  started in the African-American communities of New Orleans during the late 19th and early 20th centuries. Blues and ragtime are the two musical foundations from which Jazz was born!
Jazz is a type of music that can let a musician play a musical part on their instrument right on the spot. In other words, improvisation. The music comes straight from their heart, at that very moment. They play along side with other jazz musicians complementing each other. The result is a wonderful ensemble of music from the soul,with no two performances being the same.
Jazz can be fast or slow with different combinations of instruments. The most popular are vocal,piano,bass,saxophone trombone,trumpet,guitar and drums.
Jazz developed many different styles over the decades. In the 1940s, jazz went from dance music into a more the serious "musician's music" and used more chord-based improvisation which was played at faster tempos.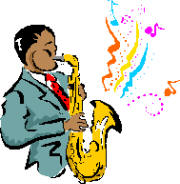 So, Jazz developed into Cool jazz in the 1940's, Free Jazz and Modal Jazz in the1950's, and Jazz/Rock fusion in the late 1960's and early 1970's!
Then came along Smooth Jazz in the early 1980's. It was at the time, and still is, one of the most popular types of Jazz played everywhere. Because of it's relaxing style, this type of Jazz is our favorite pick for Autumn.
Smooth Jazz avoids improvisation and has a structured calm format. It focuses on creating instrumental covers of hit tunes as well as originals. Many fans and critics of traditional jazz  were upset and found it very dull in comparison.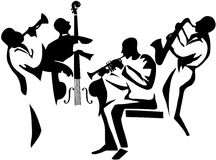 The types of instruments for Smooth Jazz are piano, guitar, saxophone, trumpet, electric bass, electric keyboard, synthesizer and drums. Vocals are also used, but not in the majority of the this music genre.
You may have heard of Smooth Jazz on radio stations, in a hotel lobby or have gone to a nice dinner event. But wait, you may have also heard it being called Cool Jazz - is there a difference?
Yes, because Cool Jazz and Smooth Jazz were developed in two different decades, they are in fact two different styles.
With it's simple melodies, Smooth Jazz has calm, smooth sounds and longer, melodic lines. It's considered contemporary music, and  two popular artist who helped make it popular are Kenny G and Grover Washington.
Cool Jazz  focuses on the instrumental music arrangements rather than extended solos. Since it came about in the 1940's, it's sound is closer to original Jazz style along with the influences of bebop, but the tempo is relaxed.
The main instruments for Cool Jazz are Drums, piano, double bass, trumpet, saxophone and trombone.
A good example of a cool jazz musician is it's founder, Miles Davis and his song, " Move" from the album Birth of the Cool.

So, remember as a musician it's a great learning experience to listen to other types of music other than your favorite. Smooth jazz may be considered "easy listening" compared to  the original Jazz but the same can be said for classical music compared to Rock or Pop music.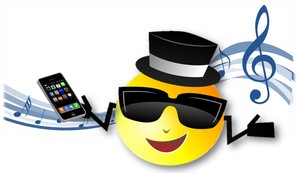 We hope you take the time to listen to Smooth Jazz this Autumn. It's nothing to be embarrassed about, but if your friends happen to catch you listening to it, just claim you thought you were listening to "Cool" Jazz instead!
---
---
---
---
Funny!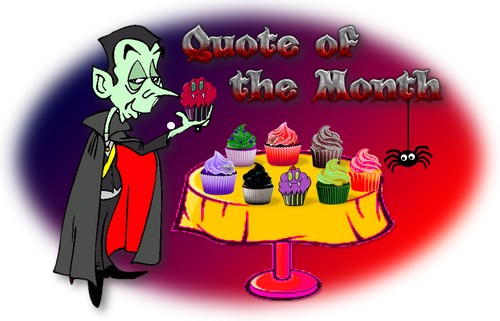 ---
"I don't know why, but Red Velvet cupcakes are my favorite!" - Count Dracula

---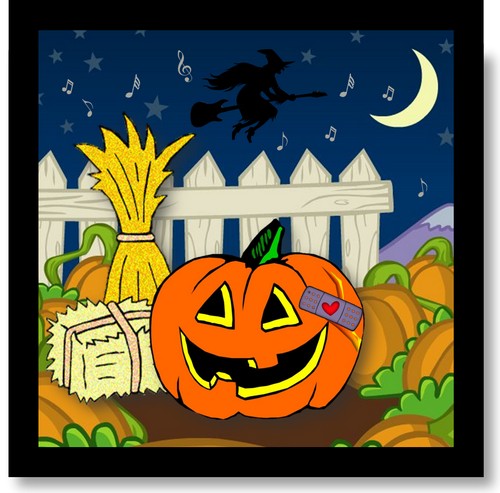 Q: How do you fix a broken pumpkin?
A: With a pumpkin patch!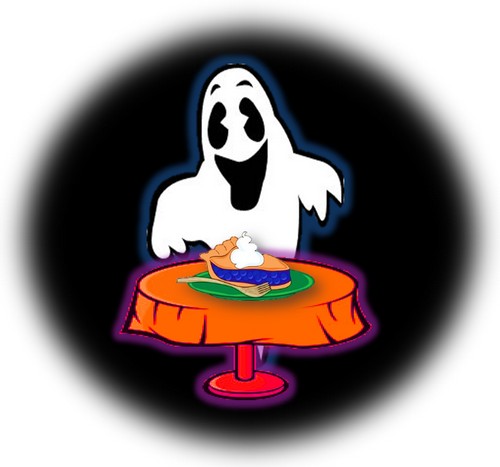 Q: What is a ghost's favorite dessert?
A: Boo-berry Pie!
---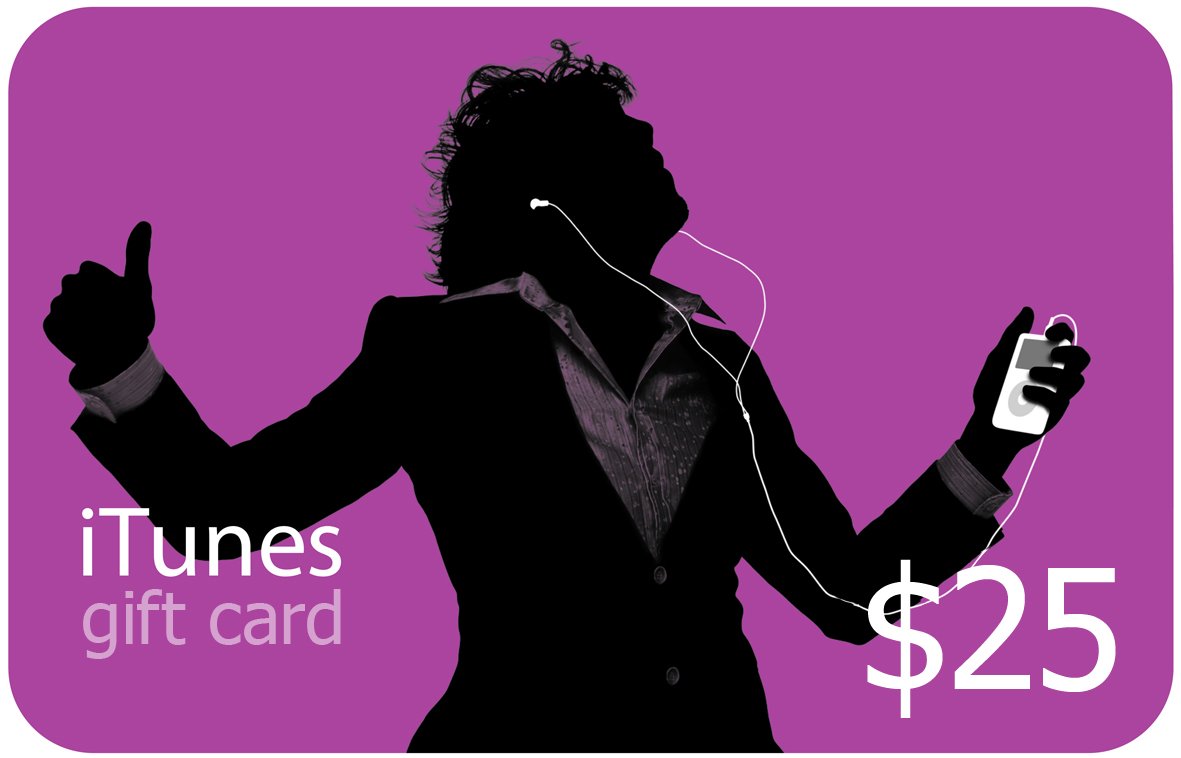 Click Here to Refer a Friend
and get a $25 iTunes Gift Card!

---
---
---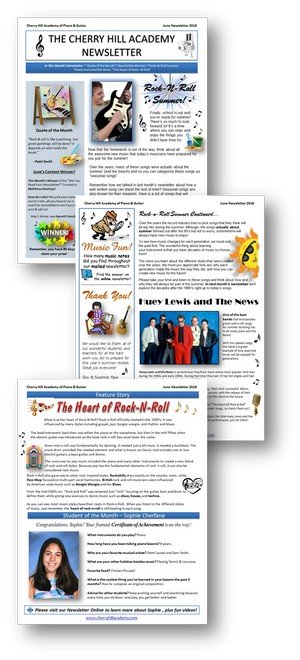 Our Newletters are still available online!


Miss an issue?
Below are links to all the newsletters we've had so far!
Enjoy!

---
---
To request more information about private piano and/or guitar lessons click here.

Sign up today by calling 856-662-6855 or e-mail info@cherryhillacademy.com

HOURS
Lessons are available: Monday through Friday 3:00 to 9:00 p.m.
Piano & Guitar Lessons




Cherry Hill,

Cinnaminson, Delran,

Haddonfield, Maple Shade, Marlton, Merchantville, Moorestown, Voorhees, NJ.


Music Lessons In Your Home




Also Offering

Online

Lessons!



---
1 FREE Lesson Every 90 Days!
Call: (856) 662-6855

Lesson Time Slots
Mon - Fri: 1:00 pm - 8:00 pm

Hours
Mon - Fri: 10:00 am - 8:00 pm
Saturday: 12:00 pm - 3:00 pm