The Cherry Hill Academy Newsletter

---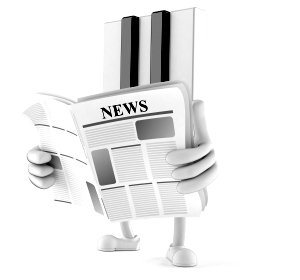 Monthly - March 2019
---
This free online newsletter is just one way for us to thank our students and their parents for choosing the Cherry Hill Academy of Piano & Guitar.

You are the reason we strive every day to be the best piano and guitar teachers in the Cherry Hill area. Thank you!
 Quote of the Month
"Be yourself when playing. Don't try to copy anyone or you'll never really be at ease playing. Just develop your own style naturally."                     – Catherine McEvoy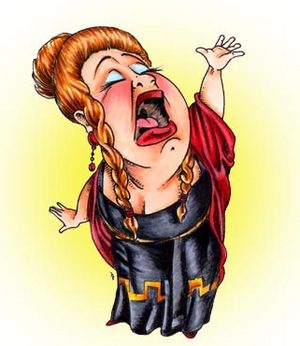 Oh no, not Opera!
Yes, I'm afraid so...
Once you've started music lessons, you have joined a larger world...the Arts! Music itself is part of a world of painting, sculpture, and poetry, with performing arts including theater and dance.
Opera is part of the theater. What sets opera apart from a regular play is the combination of words and music that bring out feelings and emotions in the characters of the play.
There are other categories of arts such as the fine arts.  These include film, photography, video production/editing, designing and printmaking. Many of the arts are interchangeable and are already part of your life.
No matter which art you are exploring, guaranteed music is part of it. Without it, dancing on a stage would look silly, the Marvel movie you just watched would seem boring and admiring paintings at the Philadelphia Museum of Art without a music background would seem lifeless.
You want to become cultured, don't you? What do you mean you would rather eat spinach for breakfast than to become cultured?
"Not cool! Don't say that so loud!" When you think of being cultured does that mean you become boring? A cultured person has an appreciation for the arts. They enjoy classic books like Pride and Prejudice by Jane Austen and watch classic films such as Casablanca.
Remember last month when we told you about the musician Joplin? He wasn't afraid to try different types of music, including his opera, Treemonisha! Having some culture means trying a new things like seeing plays and musical performances.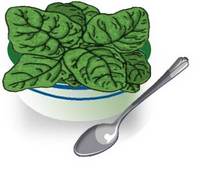 "Oh now my head is going to explode…Spinach please!!"
Don't worry, you don't have to overload on the classics, but a little sophistication never hurt anyone. This gives you a good balance in life and a variety of things to know about so you can relate to many people on your life's journey.
Believe it or not, big strong football players also enjoy the arts. Classical music helps them relax after a grueling day out on the field. The same can be said for taking in a play on their day off. Athletes need balance in their lives too. The mind needs a variety of things to learn about instead of focusing on work all the time.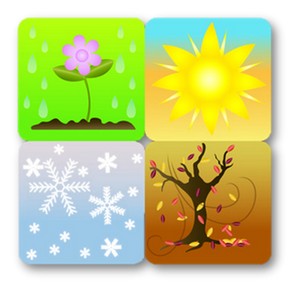 Let's relate this to the different seasons we enjoy. What fun would it be if it was just winter all the time? Pretty boring, right? Each season gives us something to appreciate and enjoy.
Now that you have an idea that it's not as awful as you thought, you won't mind so much when I teach you about the very famous opera singer Luciano Pavarotti…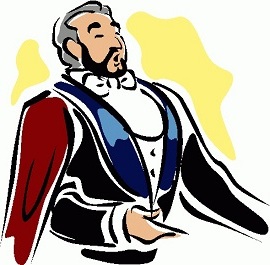 Born in 1935, Luciano Pavarotti was an Italian operatic tenor (the highest natural adult male singing voice) who also crossed over into pop music, eventually becoming one of the most successful tenors of all time.
As a young man Pavarotti loved to play soccer (they call it football in Europe), but in 1955 when his all-male voice choir won first prize at the Royal Opera House, he knew it was his destiny to become a professional singer. It was many performances at the Opera House that would earn him the title of "King of the High C's".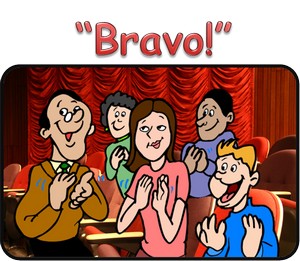 Then in 1962 at the New York Met, Pavarotti delighted his audience with nine effortless high C's in the opera's signature aria. The crowd loved it so much they honored him with a record 17 curtain calls!
In 1977 Pavarotti began to give many television performances. He appeared on Live from the Met which attracted one of the largest audiences ever for a televised opera. He continued to gain worldwide theater audiences throughout the 1980's.
Pavarotti continued his love and admiration of soccer and at the 1990 football World Cup, he was honored to be asked to perform alongside Jose Carreras and Placido Domingo as The Three Tenors.
Duets with Pavarotti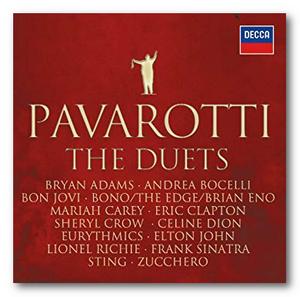 Starting 1995, Pavarotti started several crossover collaborations and duets with other popular music artists! These included Celine Dion, Elton John, Mariah Carey, U2 artists Brian Eno, Bono and The Edge, Eric Clapton, Sting, and Zucchero.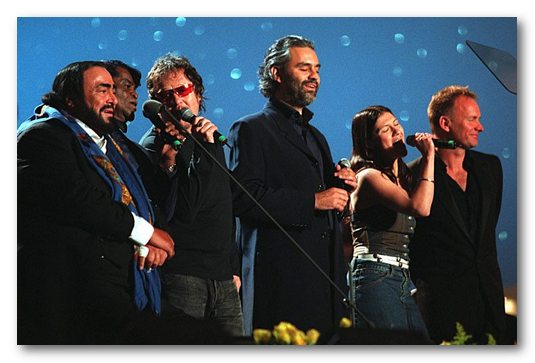 Like Joplin, Pavarotti was never afraid to try something new.  In 1982 he also tried acting! He starred in his one and only feature film, the romantic comedy "Yes, Giorgio".
Luciano Pavarotti was truly one of the great opera stars of the 20th century. In 1998, Pavarotti was also presented with the Grammy Legend Award! Since his passing in 2007, his influence and encouragement lives on.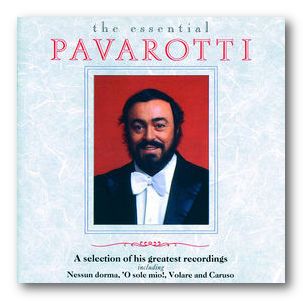 The gift of music has spread out over centuries. We are lucky enough to have recordings of so many wonderful styles of music. We encourage you to watch and listen to the videos below. Your teacher will be so proud that you were brave enough to give them a chance!
Placido Domingo, Jose Carreras and Luciano Pavarotti
as The Three Tenors...

---
---
One of the most beloved and popular opera artists of our time, Andrea Bocelli was discovered by Pavarotti! Here is Andrea Bocelli, and his son Matteo Bocelli - Fall On Me...

---
---
From Joplin's opera Tremonisha! Enjoy...

---
---
Leah Boniville
Irish teen singing Opera on Britain's Got Talent 2017...
---
---
Mark your Calendars!
Piano and Guitar Recitals
Saturday, June 22, 2019
There will be several half-hour recitals to choose from between the hours of 1:00pm and 5:00pm

Notifications will be mailed out with instructions on how to choose your time slot!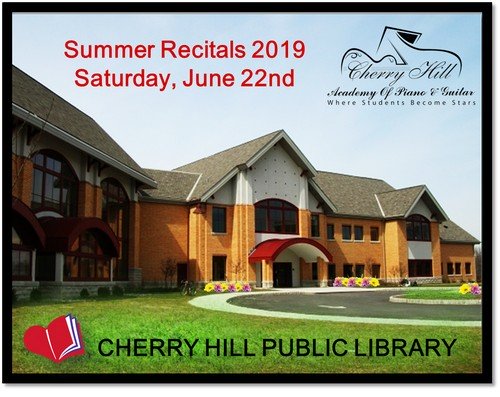 ---
---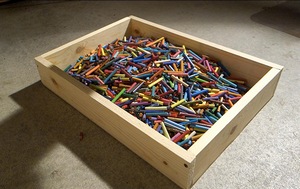 Burl of Burls Art built a Fender Stratocaster styled electric guitar out of 1,200 colored pencils! He saw other items made out of colored pencils and had the idea!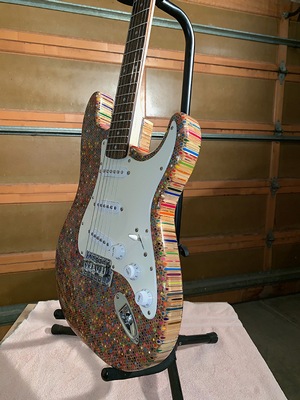 The pencils alone cost him $120 and he already had old guitar hardware lying around, so everything totaled around $150!

This was the first guitar he ever built! Watch the video below and see this amazing guitar being built and played!
---
---
O
---
---
Funny!

Q. What kind of bow can't be tied?     
A. A rainbow!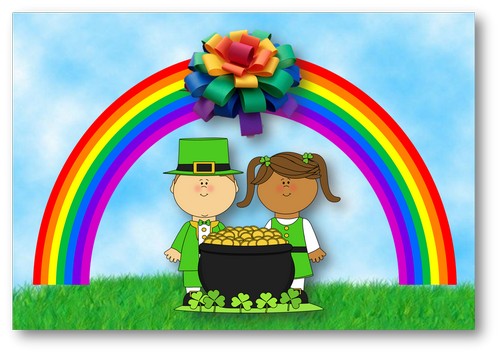 ---

Q. Why do people wear shamrocks on St. Patrick's Day?


A. Regular rocks are too heavy!
---
Q. What was St. Patrick's favorite kind of music?
A: Sham-rock and roll.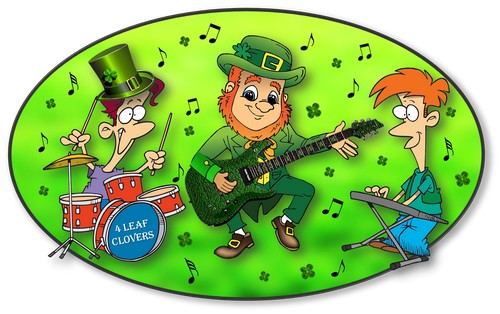 ---
First Day of Spring is March 20th!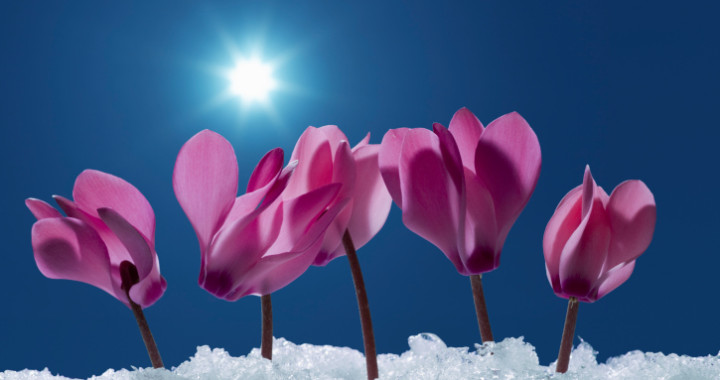 ---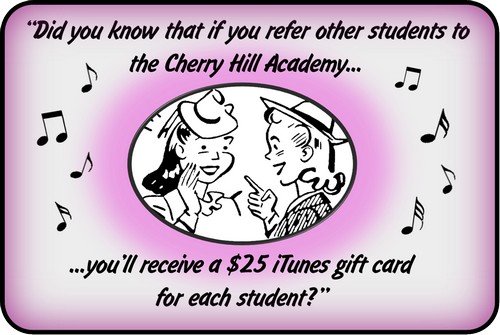 Click Here to Refer a Friend
and get a $25 iTunes Gift Card!

---
---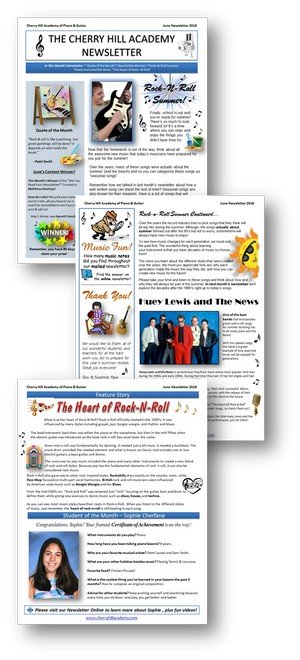 Our Newletters are still available online!


Miss an issue?
Below are links to all the newsletters we've had so far!
Enjoy!

---
---
To request more information about private piano and/or guitar lessons click here.

Sign up today by calling 856-662-6855 or e-mail info@cherryhillacademy.com

HOURS
Lessons are available: Monday through Friday 3:00 to 9:00 p.m.
Piano & Guitar Lessons




Cherry Hill,

Cinnaminson, Delran,

Haddonfield, Maple Shade, Marlton, Merchantville, Moorestown, Voorhees, NJ.


Music Lessons In Your Home




Also Offering

Online

Lessons!



---
1 FREE Lesson Every 90 Days!
Call: (856) 662-6855

Lesson Time Slots
Mon - Fri: 1:00 pm - 8:00 pm

Hours
Mon - Fri: 10:00 am - 8:00 pm
Saturday: 12:00 pm - 3:00 pm